Using British kaolin clay our product is packed with natural powerful botanicals to nourish, soothe, and illuminate tired and dull complexions. We keep our formulation simple, with no nasties or ingredients you can't pronounce.
Our product is handmade with love in the leafy countryside of Hertfordshire in small batches to maintain the freshness of each product. 
Here at PERLcosmetice, we create products we are truly passionate about, we empower our customers to embrace their skin and respect them by building meaningful relationships. Finally, we are loyal and true in our mission to give our customers the confidence to glow in their skin.
Sustainability is at the heart of what we do and we care deeply about our environment. Our mask is packaged in glass containers, which can be reused and up-cycled. We've recently introduced refillable Powder Clay and Illuminating Oil options, so you can keep your old containers and reuse them!
We provide you with the powder clay and illuminating oil, allowing you to be the mixologist. Providing you with a small wooden spoon, so you get the quantities right every time, you can then add up to 10 drops of oil allowing the mask to be customisable to suit your skins needs.
We use natural ingredients, with the deep pink colour coming from our elderberry powder. We also keep our formulations simple with just 7 ingredients in our Powder Clay and 5 ingredients in our Illuminating Oil.
We aren't just a do-it-yourself powder clay face mask. We have carefully formulated a bottle of illuminating oils that contain the oils of fruit seeds and vitamins to enhance the power of the face mask.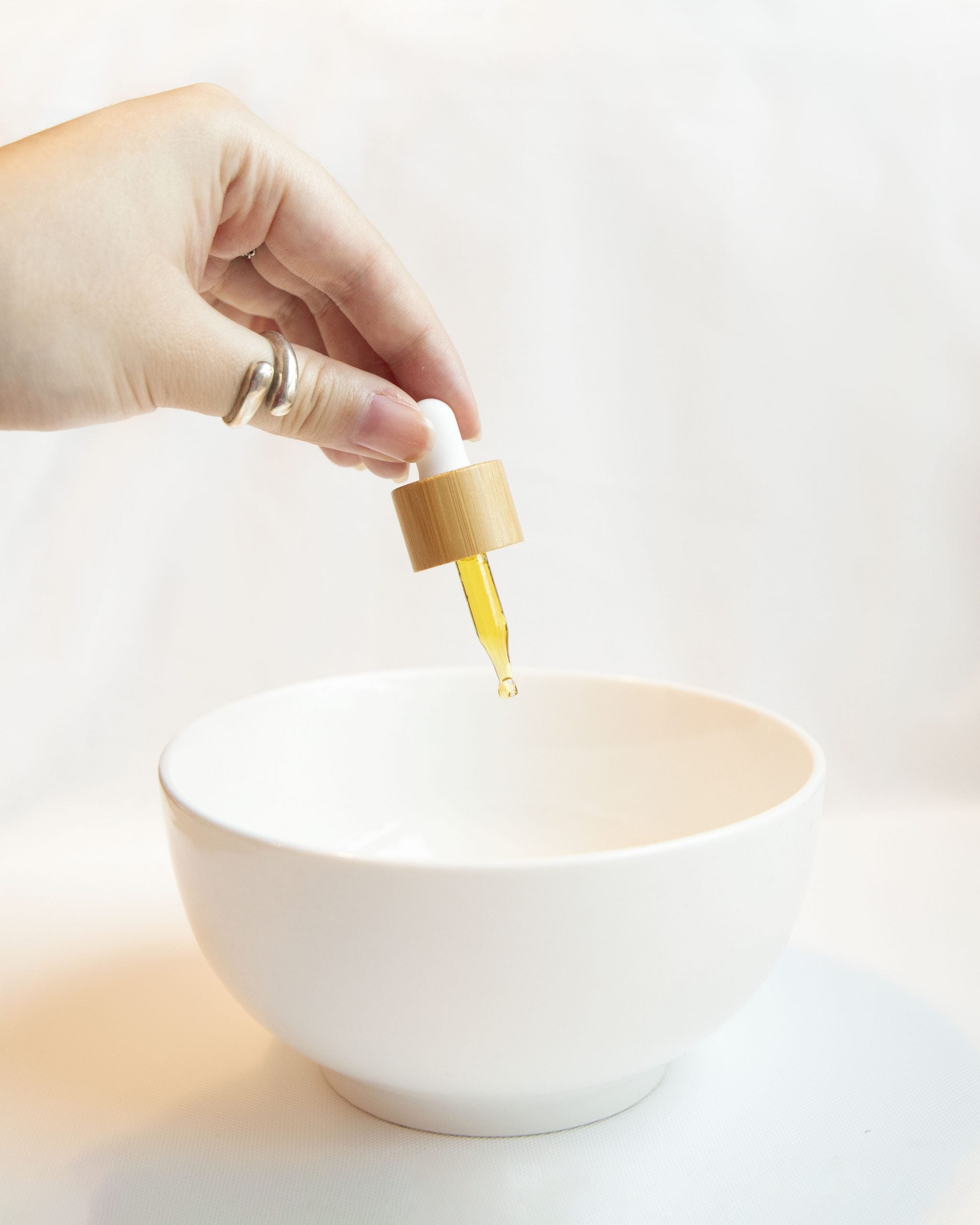 Makeup and skincare obsessed, Isobel's background is actually in Biology having studied it at University. Though, it had always been a dream of hers to combine her passion for science and love for skincare to create a skincare business.
In May 2020 she lost her job due to COVID-19 and decided this was her opportunity to follow that dream.
After months of planning, she launched our hero product, our British Pink Clay Mask in July 2020. Since then PERLcosmetics has gone from strength to strength. Don't just take our word for it, have a read of the glowing reviews from our amazing customers here. 
Read more about Isobel's story here and check out her feature in Tyla on how she turned losing her job into her dream business.