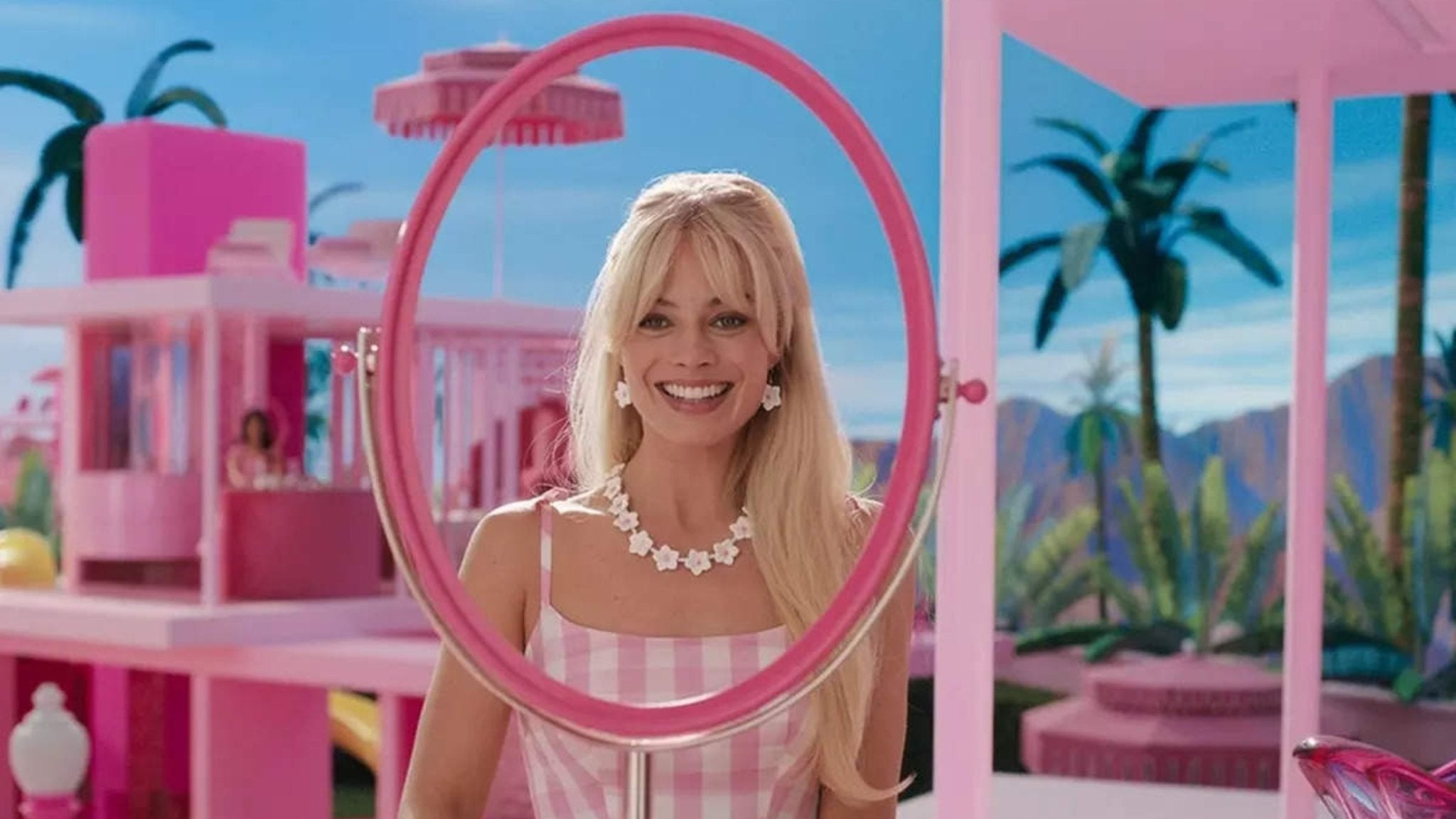 10 Barbie Pink Small Business Buys
The most eagerly anticipated movie of 2023 is finally here, and if you're anything like us, the past few months have been filled with all things pink and Barbie!
Here's a rundown of our favourite Barbie pink small business buys - come on Barbie, let's go party!
1. The British Pink Clay Mask from PERL Cosmetics
It wouldn't be a pink list without including our very own hero product, our British Pink Clay Mask. 
Barbie's plastic perfect complexion needs no improving, but we know Barbie must be a self care queen. She knows how important it is to take time for yourself, whilst always making time for others too!
2. The Perfect Pink Layered Cake from Pieces Bakery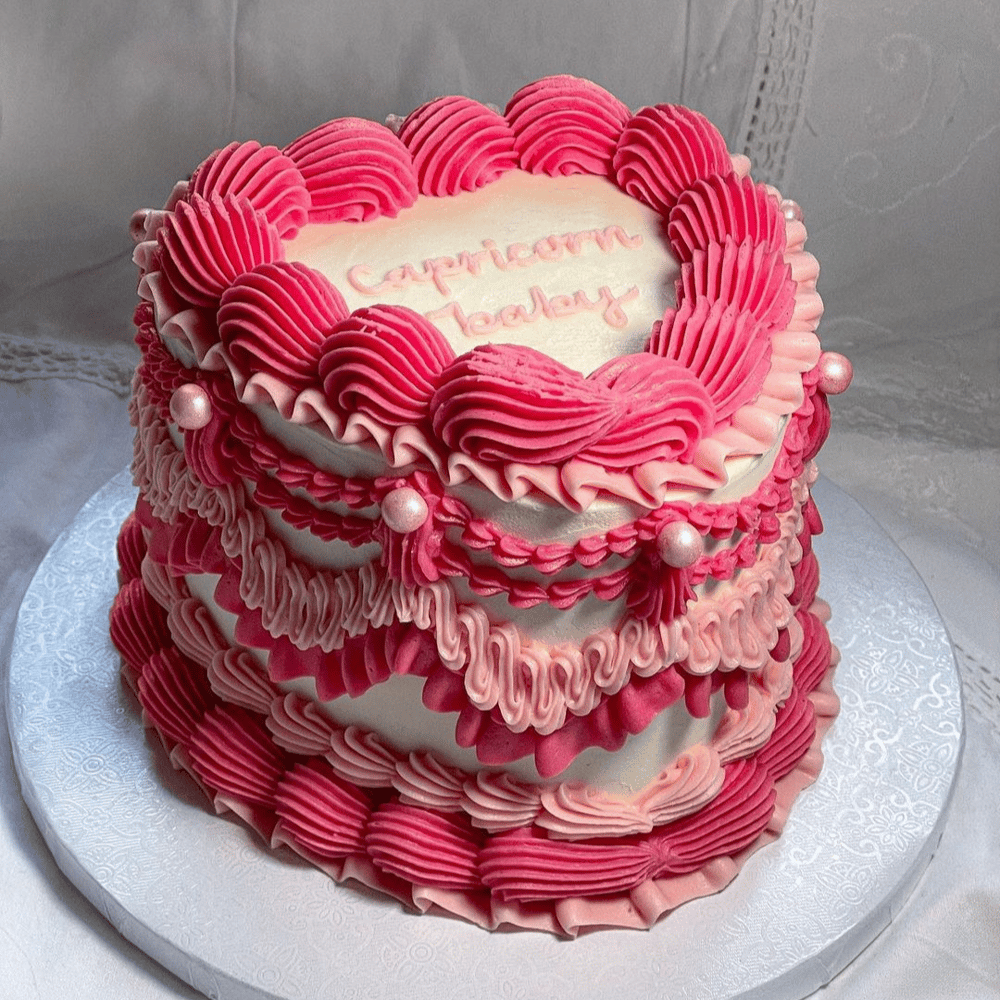 Because what's better than a delicious cake? A delicious PINK cake! 
Pieces Bakery are a small business that we at PERL love so much, and continue to use over and over again. They've created four cakes for us now, always in our favourite Barbie pink! 
P.S. You have to go for the glitter cherries! (You know Barbie would)
3. The pink Everything Blanket from Partner in Wine
As if Barbie would EVER be seen sitting on a second rate not-pink picnic blanket - no way! It's the Everything Blanket from Partner in Wine all the way for her!
4. The Ignite Your Spark Set from Unndr Lingerie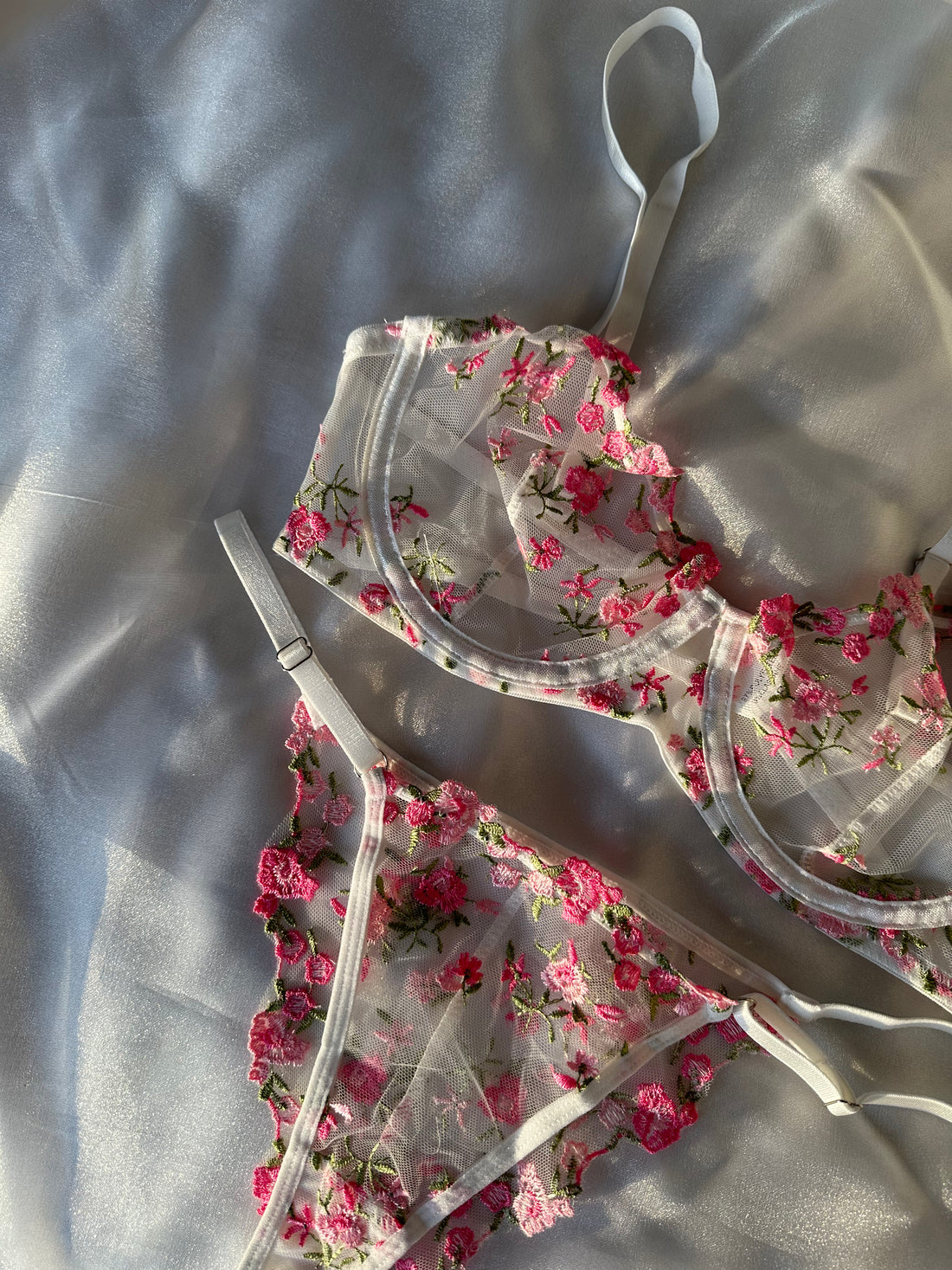 Unndr are an underwear subscription service, but if a previous month's set takes your fancy you can still grab them on their website! This set is from their in person event, and it couldn't be more perfect. 
We just know the Ignite Your Spark Set is the kind of set Barbie would go crazy for - with the pink floral detailing this is the set of dreams.
5. Hero Leggings & Sports Bra in "Berry" from Stronger
We all know Barbie has the perfect outfit for every occasion, and a run along the beach is no exception. Stronger's Hero Leggings and Tank Top in Berry would be Barbie's first choice.
6. The Love Heart print swimwear set from Junk LDN 
The Lily Underwire Top, and Jasmin High Waist Briefs from Junk LDN are the ultimate beach Barbie vibe!
7. Abstract Cherry Press On Nails from Press My Nails
A Barbie doll essential - these Abstract Cherry Nails from Press My Nails are to die for. These are incredibly intricately designed press on nails which can be re-used up to 10 times at home! 
8. The Loud & Proud Edition from Queer Gin
Barbie loves nothing more than sharing a bev with Ken, with the Loud and Proud Edition from Queer Gin undoubtedly delivering the goods!
9. The Mango Sorbet Soap from Into the Eve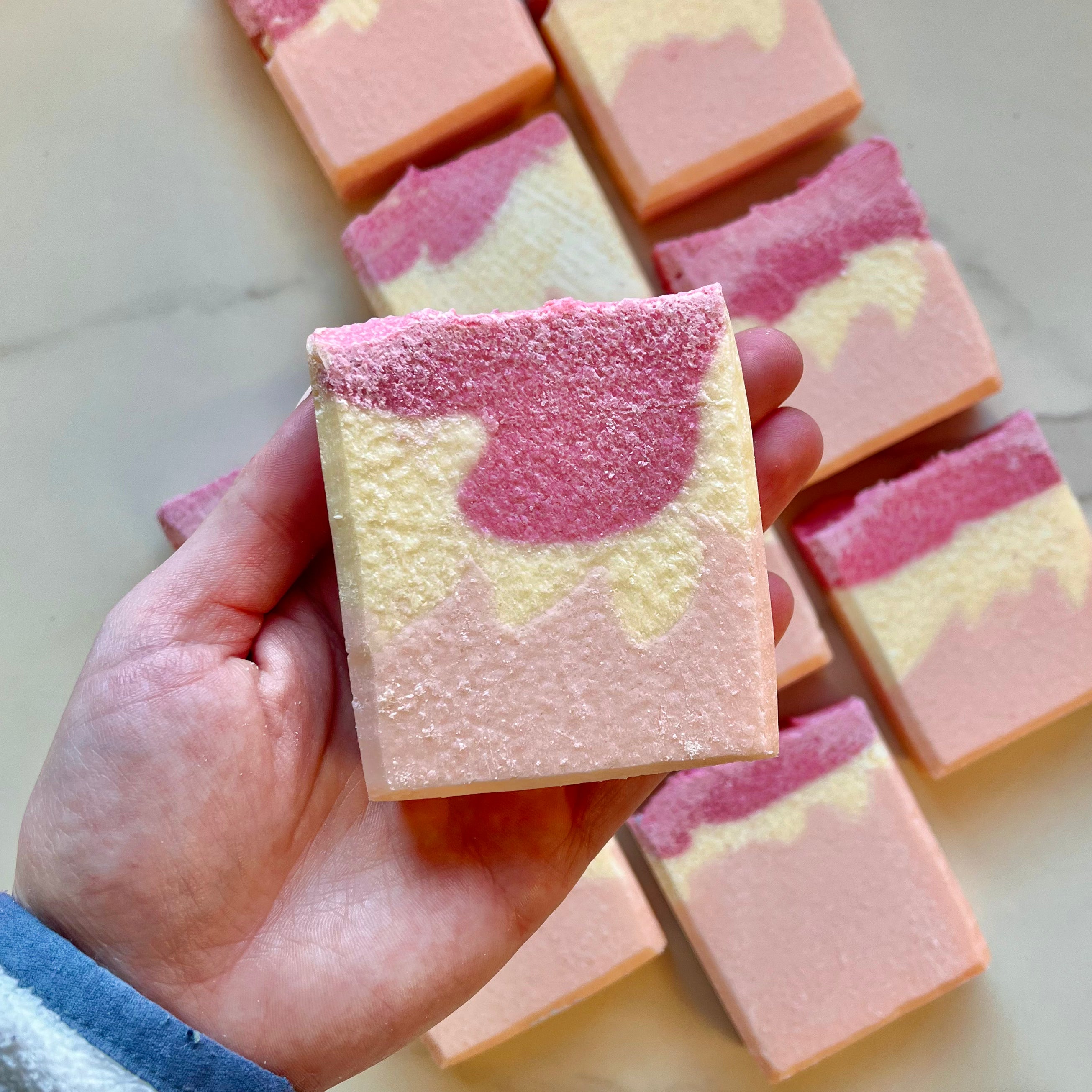 A sweet mango and passionfruit scented soap, perfect for a relaxing bath or an 'everything shower'. The Mango Sorbet Soap from Into the Eve is a pink dream perfect for a selfcare evening.
These salt bars create a lovely, creamy lather! Because of the high salt content, these soaps last a lot longer than a usual bar of soap so they're great for the shower!
10. Rose Quartz Bracelet from Tomm Jewellery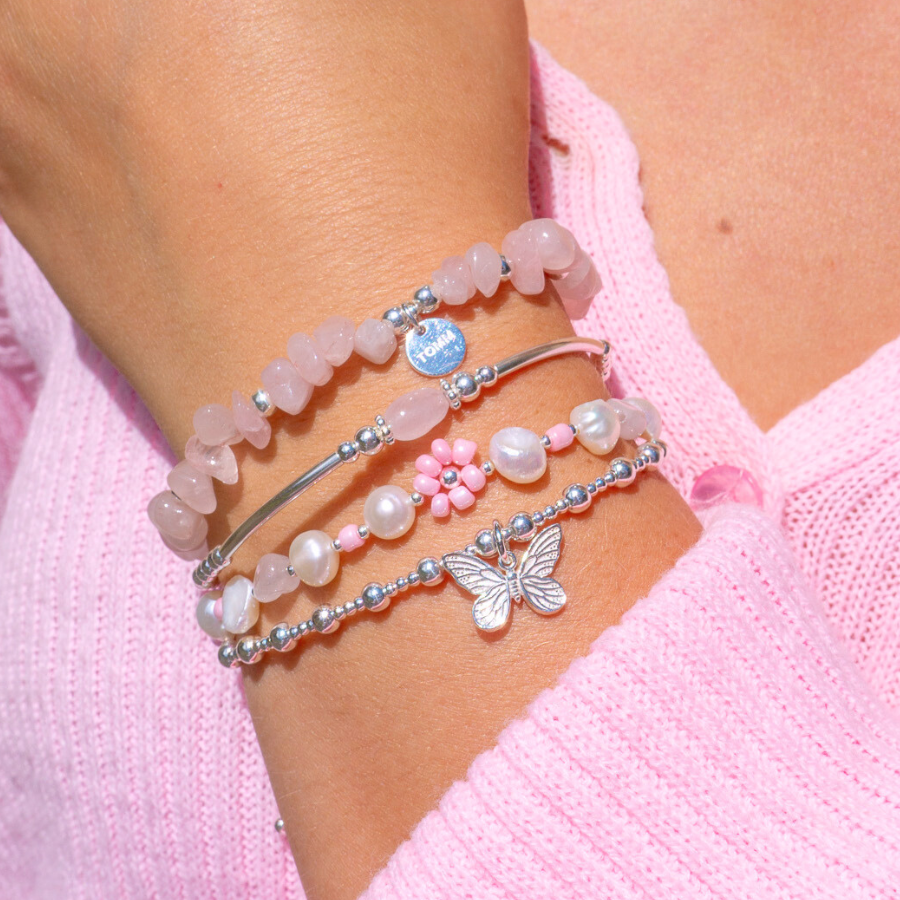 Just in time for the Barbie release, Tomm Jewellery have released a new line of pink bracelets to celebrate! This Rose Quartz Barbie Inspired Dream Bracelet is the best accessory to wear to the cinema.