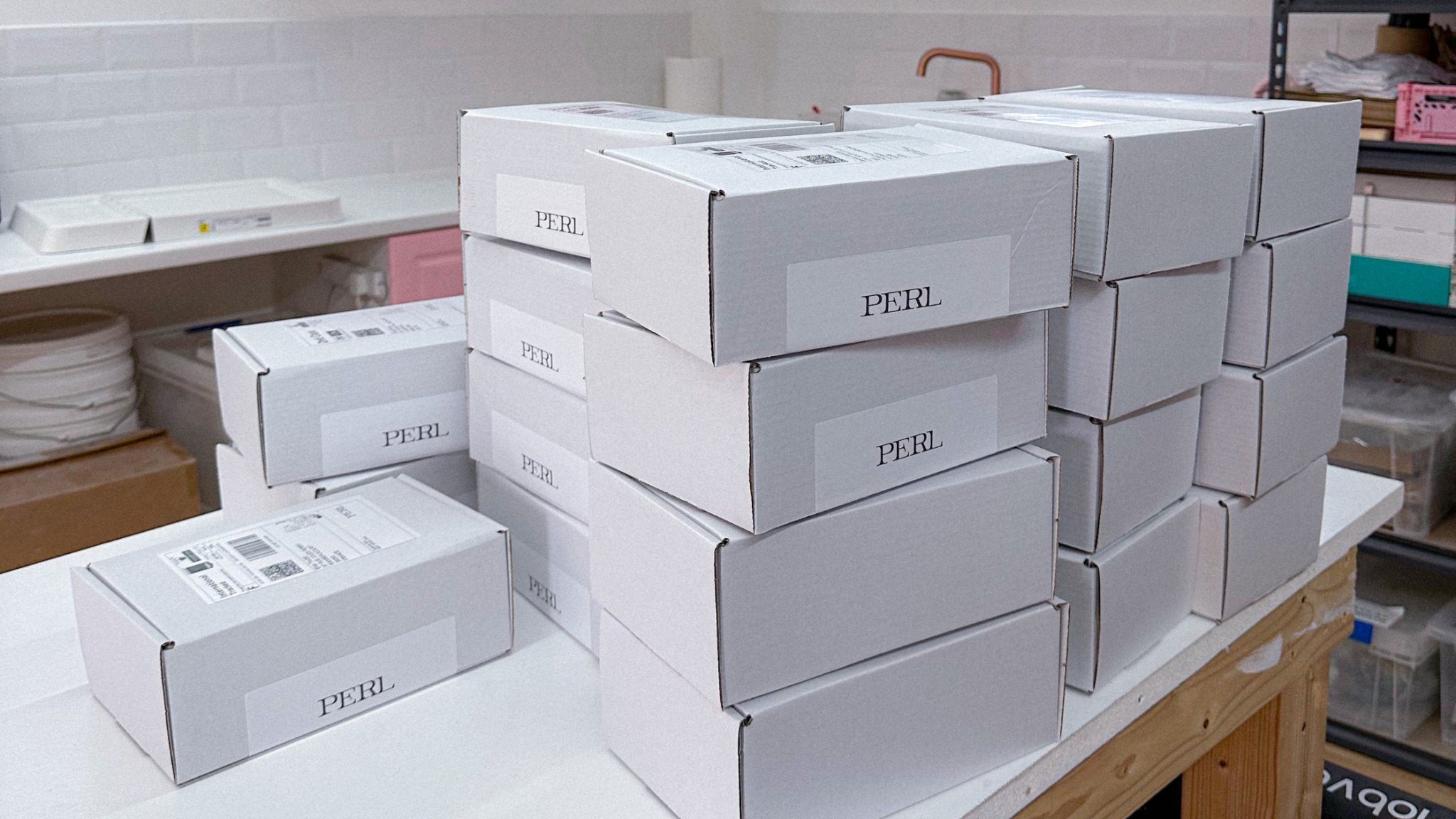 What happened at PERL in July?
We've finally announced the launch date for our Nourishing Lash Oil! 📢
TUESDAY 29TH AUGUST: THE NOURISHING LASH OIL LAUNCH 📅
You've all been so incredibly patient waiting for the release of our newest product, the
Nourishing Lash Oil
. After MONTHS of hard work behind the scenes, I'm so excited to tell you it's coming out in exactly one month!
We hit a setback with our first samples, we ordered black text with a black spoolie, put them together and you couldn't read the text! Finally after putting it out to our audience on TikTok and Instagram, with your help we decided to go with white text, thank you for helping us out with the decision!
So - mark your calendars, check your bank balance and
make sure you're on the waitlist
, as that's where you'll be getting the link to shop first on launch day AND an exclusive launch day discount too!
This is a limited edition first release, so we won't have a huge amount for sale this time around, so you want to get in quick! 
We're looking for product testers for our new Balancing Cleansing Balm 🔍
It's been put on the backburner for a while, but we're working on another new product behind the scenes, a Balancing Cleansing Balm! 
Following an incredible first round of feedback from friends, we put a call out to you, our audience. We were absolutely blown away to have over 1,400 people sign up to be a tester, we will be picking people soon...
Sign up to be tester, or to join the waitlist for our new Balancing Cleansing Balm here.
Isobel is moving out! 🏠
Well, out to the 'barn' at least.
She's kicked her parents out of their therapy room in the 'barn' in their garden, and she's using her house deposit to transform it into her own house for her and Otto!
Follow along with the journey over on Isobel's Instagram!
We gave you a free oil 💧
And you jumped at the offer! We offered you a choice between our Radiance Facial Oil, our Illuminating Mask Oil or our Calming Mask Oil - but we weren't surprised to find that the Radiance Facial Oil turned out to be your favourite (as we love it so much too!)
Radiance Facial Oil - ⭐⭐⭐⭐⭐

 

Fantastic

 

- 

OMG this oil has changed my life, it's so good on my skin, I had really bad acne and now my skin is perfect. I am so confident to actually get out of my room since my skin is GLOWING!
Bibi is the new face of PERL 💖
We have a new member of the PERL team! Bibi is our brand new content creator, and you may have seen her face over on our socials already.
She's been creating some amazing content using all of our products, please show her videos some love when you see them!
What's coming up in August?
The long awaited launch of our Nourishing Lash Oil: Tuesday 29th August 🎉
We can't wait - and based on all your comments, neither can you!
Make sure you're signed up to the waitlist as this will be the ONLY place to be notified when the Nourishing Lash Oil drops. We expect to sell out so you want to be there!
We'll be sending out our Balancing Cleansing Balm testers 📦
Our testers will be picked soon, and will be testing the balm throughout August...