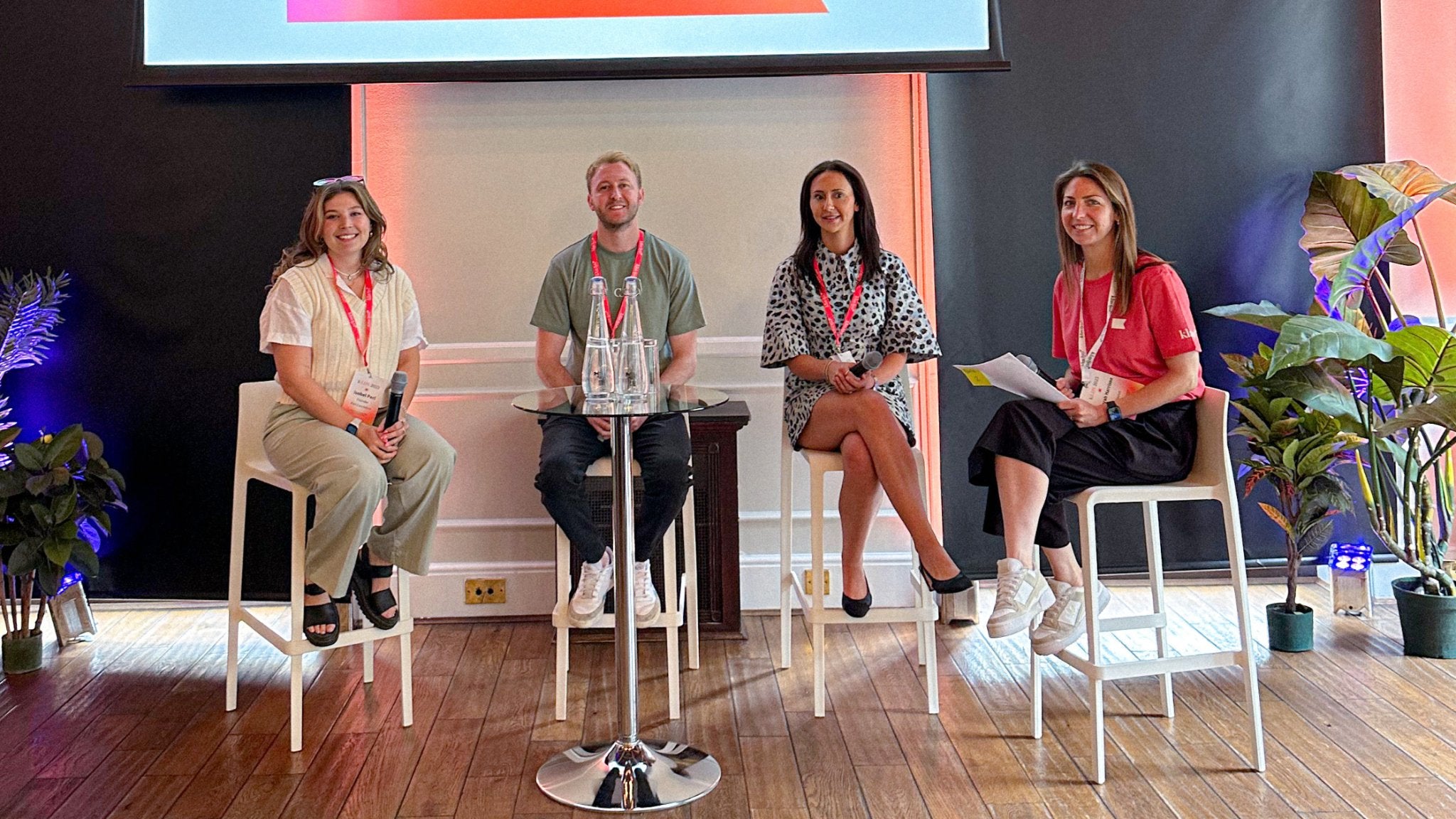 What happened at PERL in June?
We've been working hard behind the scenes on the lash oil 👀
Our samples came and we've unfortunately spotted a problem!
The black writing isn't visible when the black spoolie is in the bottle... It's so silly we didn't think of this sooner!
Now we're wondering whether to launch as is (with the limited visibility), or go for white writing (which doesn't match the rest of our product line). Let us know on our TikTok:
Isobel took some time off ☀️
Summer is here for Isobel, her June was filled with time away from the business with a trip to Tel Aviv with her dad for a family wedding & a road trip around Turkey with a friend she met through running PERL.
"I'm finally learning to enjoy time away from the business & most importantly that the business still carries on even if I'm not sat at my desk!"
Isobel spoke on a panel at a business event 📧
She spoke at K:LDN, an event hosted by Klaviyo the platform we use to send our emails! She shared the stage with the marketing managers from Doughnut Time & Stronger about how we use email marketing to engage with our customers.
"It was truly an incredible day & I am so grateful for the opportunities I get to be involved with because of PERL!"
PERL now has free shipping 💸
And we enlisted Kourtney Kardashian to tell you! 
We now have FREE SHIPPING - on orders over £30 in the UK, and orders over £75 in the EU, USA and Australia.
We said a sad goodbye to Emily H 😭
Emily H is very sadly leaving PERL to start an exciting new role in influencer marketing! She will be very sorely missed and we all wish her the best of luck in her new job.
Hannah's back! 🌻
Our OG employee Hannah is back working for PERL over the summer after completing her first year at uni. She's back in the office packing your orders and making the skincare.
Sophie joins the team 🌸
Sophie is a recent grad who'll be beginning her marketing journey with a PR Masters in September. She'll be interning at PERL over the summer working on our influencer programme and getting PERL featured in the press.
What's coming up?
We're working hard on the lash oil, and fingers crossed we're looking to launch towards the end of the month/ the start of August! Follow along with the journey on TikTok and Instagram. as we share every step of bringing this product to market!
Sign up to the lash oil waitlist to be first to hear when it launches (and get yourself an exclusive launch day discount too!)
We're also looking into hosting our very first PERL event! This might be a yoga or wellness session, maybe a brunch - but we'd love to hear your thoughts. Is this something you'd like to see? Leave us a comment below!