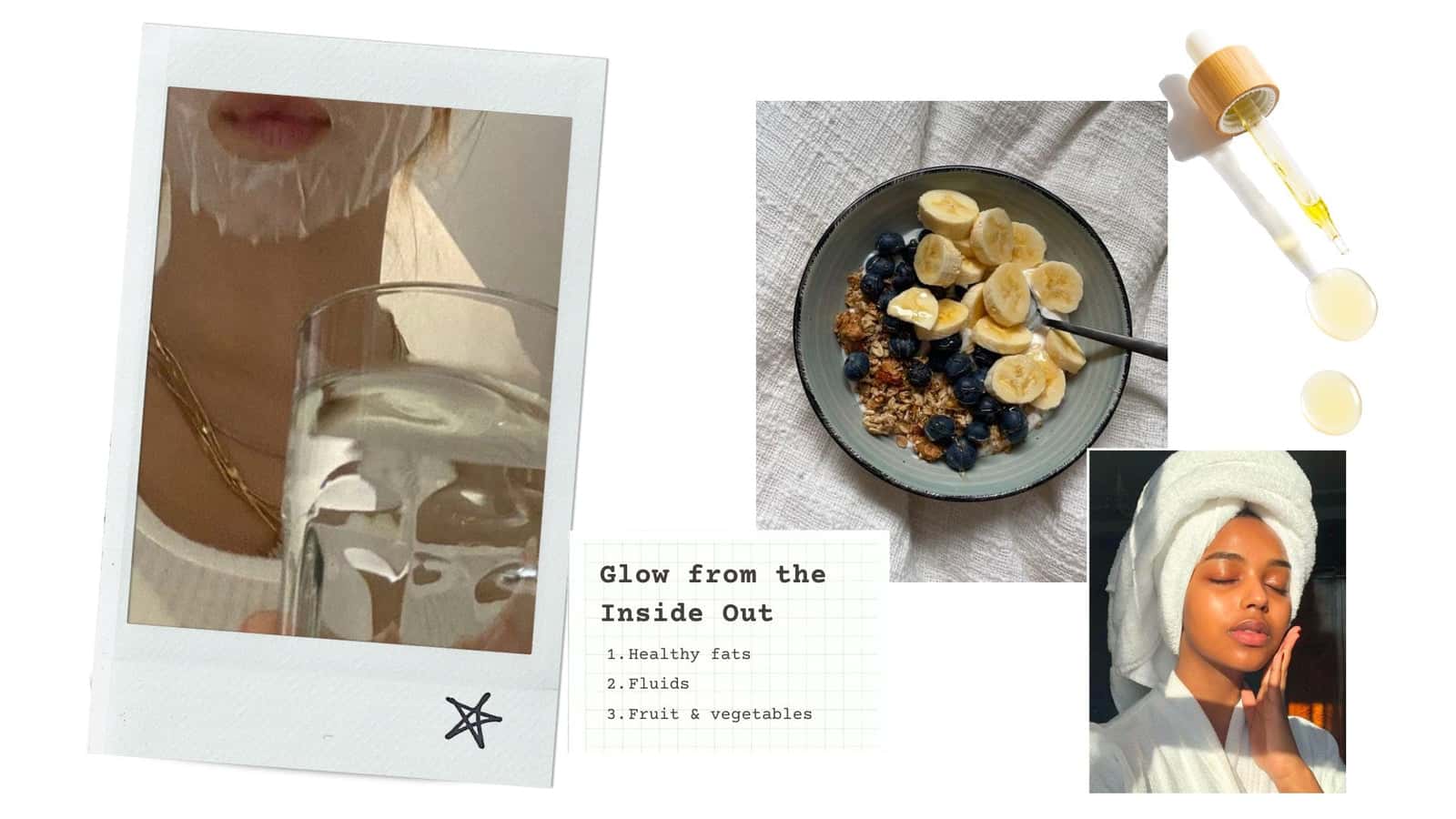 How to Glow from the Inside Out
Carolyn, author of Embrace the Pot Holes, is committed to making a conscious choice about what she uses on her skin, and also caring for it from the inside out. Read below her advice on how to glow from the inside out.
How to Glow from the Inside Out
We have so many choices available to us when it comes to lifestyle, clothing, food, I don't know about you but I can hit complete overload in the supermarket just choosing toothpaste these days! Advertising campaigns persuade us that this product will make us a smooth skinned goddess, and that product will give us tresses like Rapunzal it's no wonder we get caught in analysis paralysis when it comes to picking our Beauty products.
Do I need a cream that promises to deliver flawless, younger looking skin? Well, hell yeah! But wait…. What company am I supposed to believe? Does that product actually work? Aren't there cheaper alternatives? What about all the toxins and chemicals?
Let me tell you, I've spent considerable time researching, trying and buying products that sound promising. But in the end, my skin wasn't better, my bank account wasn't happy and I was left feeling discouraged.
I didn't want to continue being such a salesman's dream, dammit, I just wanted a healthy way to look after my (aging) skin!
Does diet = healthy skin?
While it's so important to find skin care products that are natural and ethically sourced, one of the best ways to take care of our bodies is through our diet. Our skin's appearance externally is a direct correlation of how we feed our bodies. If we aren't healthy internally, we certainly aren't going to glow with health externally!
Did you know that our skin is the largest organ which is made up of several layers? How cool! The complexity of our skin is so amazing and worth investing in the time and education to learn how to implement proper skincare routines.
Firstly, understanding the connection and importance of diet and the health of your skin is critical when it comes to providing it with the best care. Have you ever thought about the role of our skin and its remarkable ability to protect us from harmful diseases, pathogens and unfavorable toxins in our environments?
We pick up some serious nasties just going about our daily lives. Often, we forget the job it's playing each and every day.
Our food choices are some of the greatest (and worst) choices we can make when it comes to natural beauty. What we consume actually impacts our skin more than we may realize. Many dermatologists suggest that diet has huge impacts on our complexions.
What should I implement in my diet?
So what should I change or add to my diet? These are the best choices to help you glow and slow that aging process, naturally!
Healthy fats
Avocados, walnuts, almonds, salmon, chia and flax seeds harness an abundance of Omega-3's which are considered healthy fats that our body uses to nourish the skin. Think about these foods as internal moisturizers which fight against wrinkles and fine lines. I love to cook with coconut and avocado oils or add them to stir-frys, etc.
Fluids
Hydrate, hydrate, hydrate! Allow water to be your best friend! If you're ever feeling bored with water, squeeze in some lemon or lime juice for some fun flavor or even try some orange slices to mix it up.
In addition to water, green tea has antioxidants that fight against the aging appearance and help reduce free-radicals in our bodies. A cup in the morning is a wonderful way to start the day. My personal favorite is organic jasmine green tea.
Fruits and Vegetables
These colorful foods support skin elasticity, keeping our skin vibrant in appearance. It's amazing when I started to supplement more greens into my diet, one of the first things I noticed was my nails starting to grow faster and stronger.
Some veggies to include daily are spinach, kale, beets, broccoli, sweet potatoes, cucumber and tomatoes. Fruits include pineapple, strawberries, kiwi and apricots. Any fruit or veggie will be beneficial, so if you don't have all the mentioned ones on hand, no worries.
Remember, keep it simple, Sis, use what you have to hand, you don't have to sick religiously to this list.
A fun way to be creative in using greens and fruits is to toss them into a smoothie. I love to hide veggies in my fruit smoothies such as cucumber and celery. I promise you don't taste them, but it's a win-win on the nutrition front! Plus, I bet you'll have more energy and you may see an increase in your ability to concentrate. My personal favorite is the Avocado Kale Superfood Smoothie, I encourage you to give it a try and tailor it to your liking!
Are you ready to glow from the inside out?
By taking steps now to naturally care for our skin through nutrition, we're simultaneously caring for other parts of your body too. Looking after your body and mind is vitally important to living an abundant and vibrant life. Although I'm not on a complete beauty product detox, I am committed to making a conscious choice about what I use on my skin, and to caring for it from the inside out.
---
We hope these tips were useful and you are now armed with tips on how to glow from the inside out. If you make one conscious change with your skincare regime, let it be adding the PERL Cosmetics British Pink Clay Mask.
Read more from Carolyn on her blog, Embrace the Pot Holes. If you need help with getting your own message out there, Carolyn also has her own boutique content writing service, Campbell Content.