Article: Meet our hero ingredients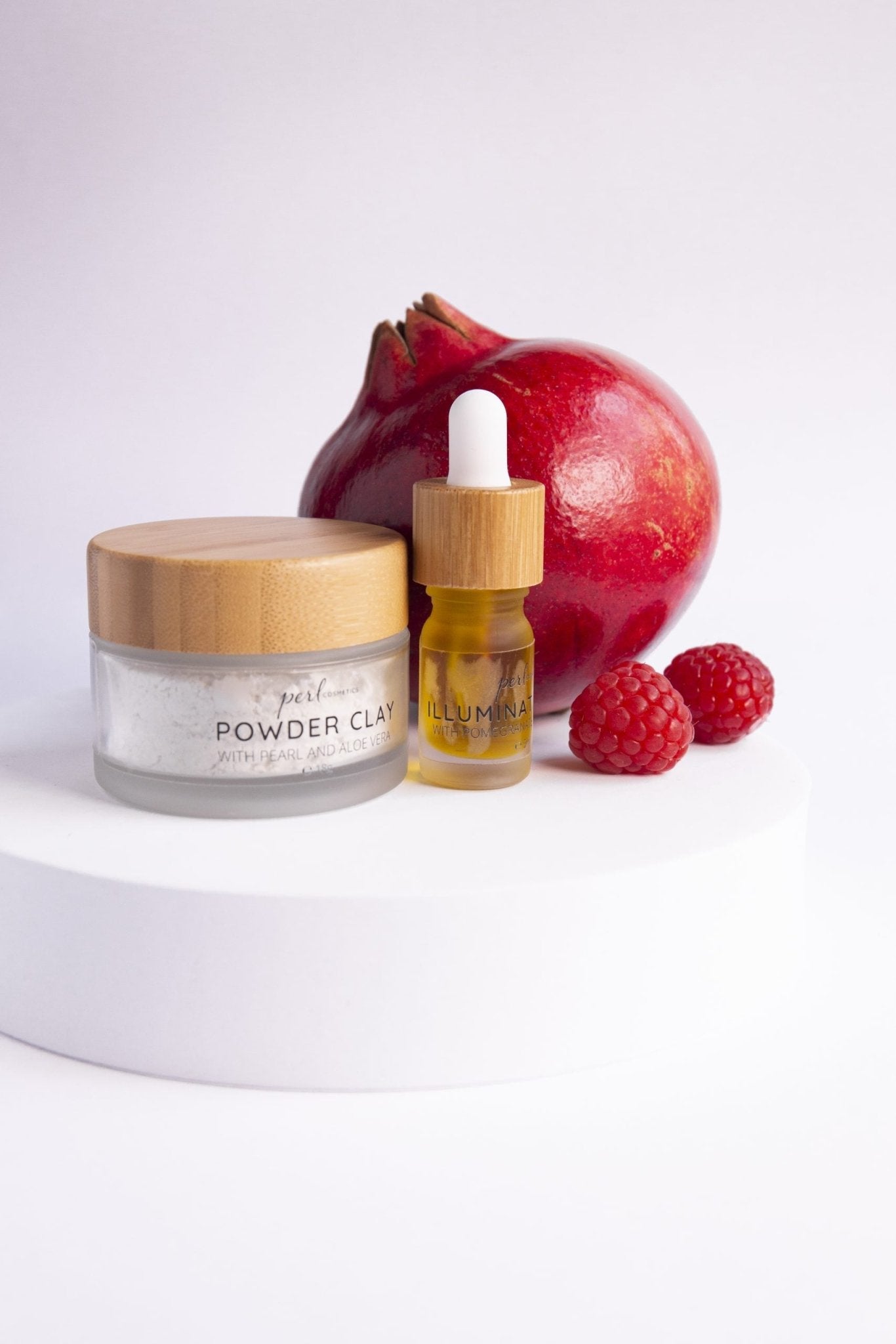 Meet our hero ingredients
Meet our hero ingredients
Our British Pink Clay Mask has been carefully formulated using 99.6% natural ingredients. Have a read below of the benefits of some of our hero ingredients.
Kaolin Clay
to detoxify
We use British kaolin clay, which is rich in silica and has a neutral pH. It is ideal for sensitive, dry and mature skin. It is a gentle cleanser and exfoliator, helping to remove impurities from pores. It replaces lost moisture as well as removing excess oil from the skin.
Aloe Vera
to calm
We use the juice from the leaves of the aloe vera plant, which is naturally high in anti-oxidants. It is full of enzymes and rich in vitamins A and C. It is highly anti-inflammatory and helps soothe and calm irritated skin.
Pearl Powder
to illuminate
We use natural freshwater pearls, which are rich in amino acids, calcium and trace minerals including magnesium and potassium. It works to stimulate collagen, promotes skin regeneration and helps to illuminate tired and dull complexions.
Elderberry
to stimulate
t
o 
We use elderberry powder which is rich in flavonoids, with antioxidant qualities that help protect the skin. It has high levels of vitamin A, B and C and is full of amino acids. It gently stimulates the epidermis and is useful for firming, wound healing and toning.
Raspberry seed
oil
to nourish
We use the oil of raspberry seeds, which is full of Omega-6 and Omega-6 fatty acids and acts as a superb anti-oxidant. It is excellent for sensitive skin and offers UV protection. It is deeply nourishing, softening and conditioning, with high levels of vitamin E, helping to promote skin repair.
Pomegranate seed
oil
to regenerate
We use the oil of pomegranate seeds, which is abundant in punicic and ellagic acid. This natural combination makes the oil very regenerative and helps to stimulate collagen. It has strong anti-inflammatory properties and offers UV protection.
Grape seed
oil
to soothe
We use the oil of grape seeds, which tightens and tones the skin. The oil penetrates easily without feeling heavy on the skin. It helps to keep skin moisturised and soothes acne prone skin. The oil is especially beneficial for those with oily complexions.
Cranberry seed
oil
to moisturise
We use the oil of cranberry seeds, which are rich in tocotrienols and tocopherols, as well as other important antioxidants. Packed full of Omega 3, 6 and 9 essential fatty acids, as well as Vitamin A. The oil penetrates skin easily and is highly nourishing and moisturising, leaving a light non-greasy feel