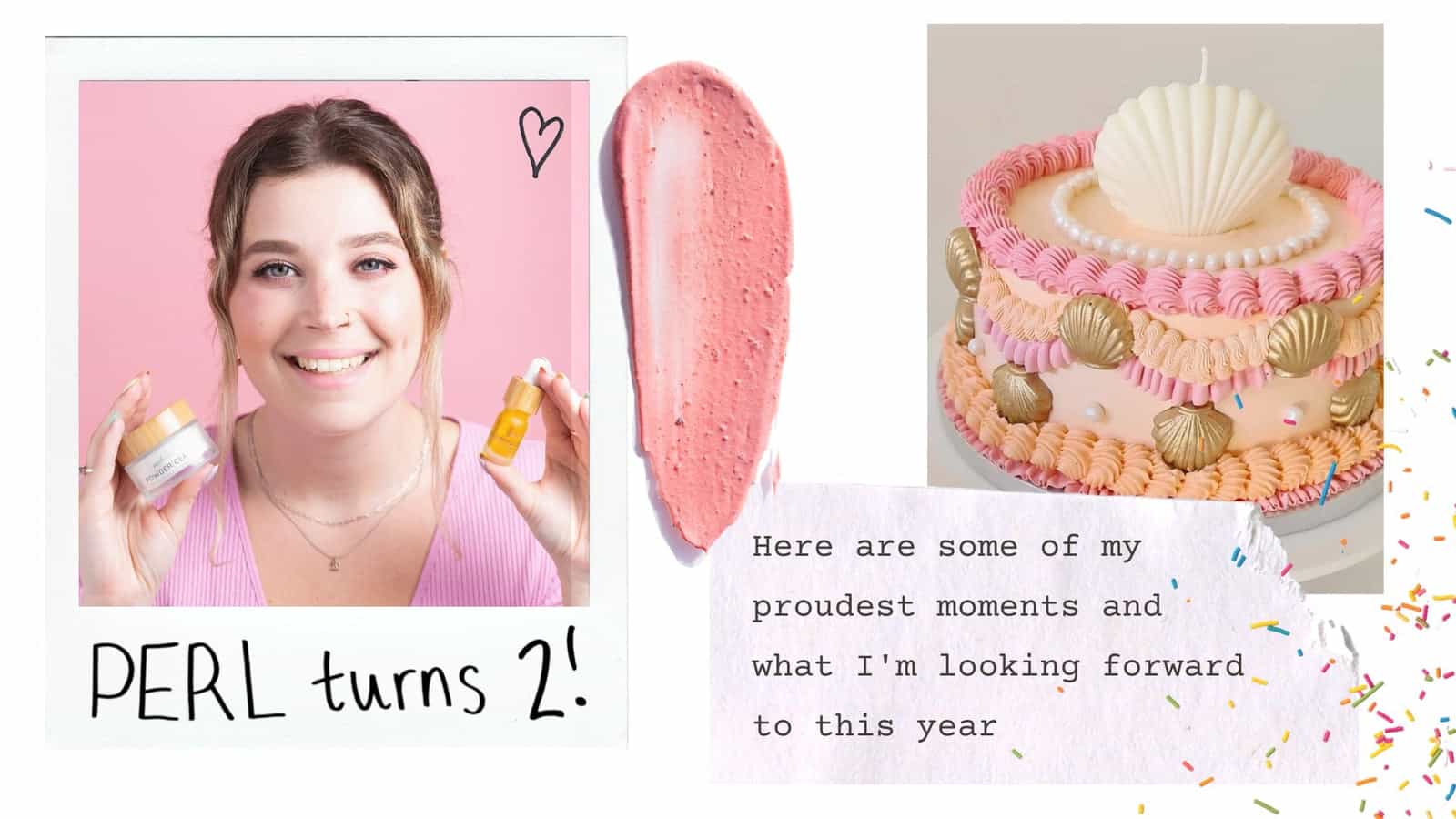 PERL turns 2!
I can't believe it's been 2 years since I decided to take a risk and create PERL!
After the pandemic caused me to lose my job, I turned lemons into lemonade and set up my own British skincare business. I had an idea to create the British equivalent of the Australian Pink Clay Mask, and gathered my savings, and went for it!
The idea of waterless skincare was a newer concept which also appeared as a gap in the market. My research found that my friends and family often found clay masks too oily, or too drying, and thus my idea for customisable face masks was born!
Here are just some of my proudest moments in the past 2 years
Building a website from scratch, which I still do now
Growing the business to a point where I quit my new full-time job in April 2021
Expanding the product range to a facial oil, Gua Sha tool, accessories and candles
Professional photo shoots in studios and with models
Moving into PERL HQ
Expanding the team to 5 of us
Screen printed jars and bottles
And here are some things I'm looking forward to doing in the year PERL turns 2
The rebrand, hopefully dropping in late summer to include retail boxes
Photo shoots with a diverse range of models (including some of my customers!)
Working with a PR agency to get featured in the press
Investing in ads to reach new audiences
Pitching to retailers to get stocked in shops
Working with a manufacturer to scale production
Bringing out new products (I'm thinking of a night elixir, green clay mask and cleansing balm)
I cannot WAIT to see what this year brings PERL and am hoping to continue to grow even bigger and better!
To celebrate, this week I'm offering 20% off the PERL Collection!
Isobel Perl