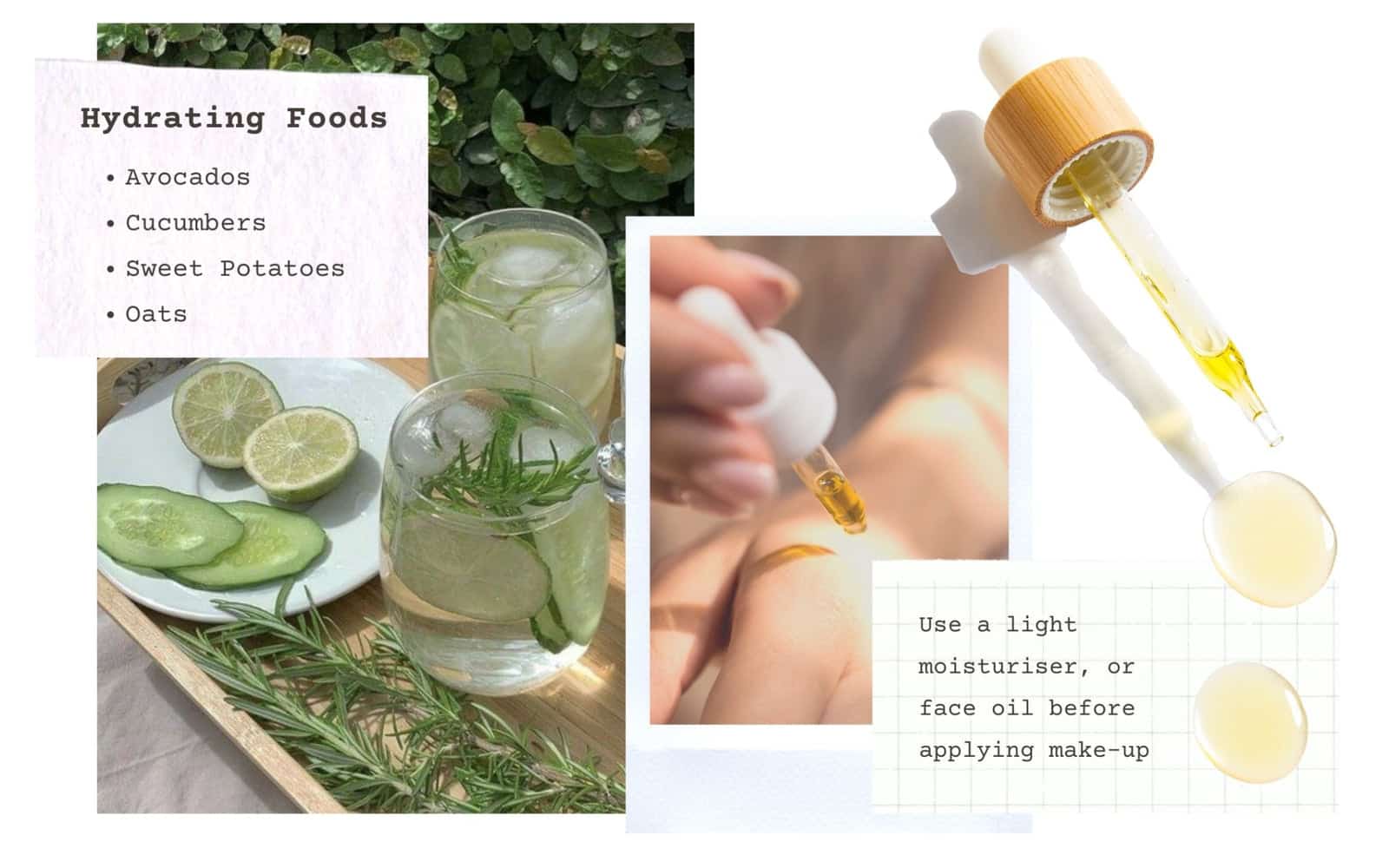 Skincare tips: 7 ways to keep your skin hydrated this summer
It's no secret that summer can play havoc with our skin. From struggles with oiliness and greasy feeling skin, to dry, flaky and peeling skin, the best way to protect your skin this summer is by ensuring you keep hydrated. 
So why do we struggle with our skin in summer?
Rising temperatures
Heat and sun exposure can damage you skin barrier, especially if you get sunburnt. This damage can lead to transepidermal water loss, so make sure you're wearing and reapplying your SPF and even wearing a hat whilst sunbathing. 
Swimming pools
Great at keeping you cool, but rubbish for your skin! The chlorine in the water can throw your skin pH off balance. 
Sweating
Your skin loses more moisture during hotter months in your sweat, so drinking lots of water is super important!
Air-con
Have you ever woken up after a night in a hotel room to find your mouth and throat feel dry? Yep, that's the air-con pulling all the moisture from the air!
Here's how to stay hydrated:
Avoid hot water
In summer it's best to shower in colder water to keep your body temperature down. Not only does this help you stay cool, it also helps your skin retain moisture, making you less likely to get dehydrated or develop dry patches
Ditch the foundation
Use a light moisturiser, or face oil (try our PERL Radiance Oil) before applying make-up, and if you can opt for a more hydrating BB cream or tinted moisturiser, using concealer if needed (I've used L'Oreal True Match for years, and their new True Match Tinted Serum is amazing for summer).
Take the day off
Double cleanse at the end of the day to clean off the sweat, dirt and product from your skin. Start with an oil based cleansing balm, these are perfect for removing even waterproof make up quickly and are great for summer or drier skin as they don't leach moisture from your skin. (I love the Emma Hardie Moringa Cleansing Balm, or Clinique's Take The Day Off Cleansing Balm)
Follow with a gentle facial wash - look for one suited to your skin type. (I love the Glossier Milk Jelly Cleanser, or the CeraVe Hydrating Cleanser)
Layer an oil
When getting ready for bed, apply your night moisturiser or hyaluronic acid to damp skin (the Inkey List Hyaluronic Acid is amazing and super budget-friendly). Follow with your facial oil (I recommend our PERL Radiance Facial Oil) to seal all that moisture in while you sleep, you'll wake up glowing like a glazed doughnut!
Don't neglect your face masks
Clay masks in summer can sound counterproductive, but they can be great to draw out impurities and toxins from the skin. Using a more hydrating clay mask such as our customisable British Pink Clay Mask helps to clear skin, whilst nourishing at the same time. 
Foods for your skin
Eat a diet rich in foods that keep your skin hydrated and nourished from within:
Avocados
Full of healthy fats, proteins and vitamins that are great for your skin and overall health.
Oats 
Rich in fibre, which is great for skin turnover and preventing dead skin cells.
Sweet Potatoes
A great source of Vitamin A, sweet potatoes can give your skin a healthy glow as they decrease dry flaky skin.
Cucumbers
Full of water and Vitamin C, great at reducing skin inflammation. The peels contain silica which can hydrate, firm and nourish skin.
Stay hydrated
And of course there's no better way to stay hydrated than simply drinking lots and lots of water. Aim for 8+ glasses a day and try adding lemon or cucumber to your water to liven it up!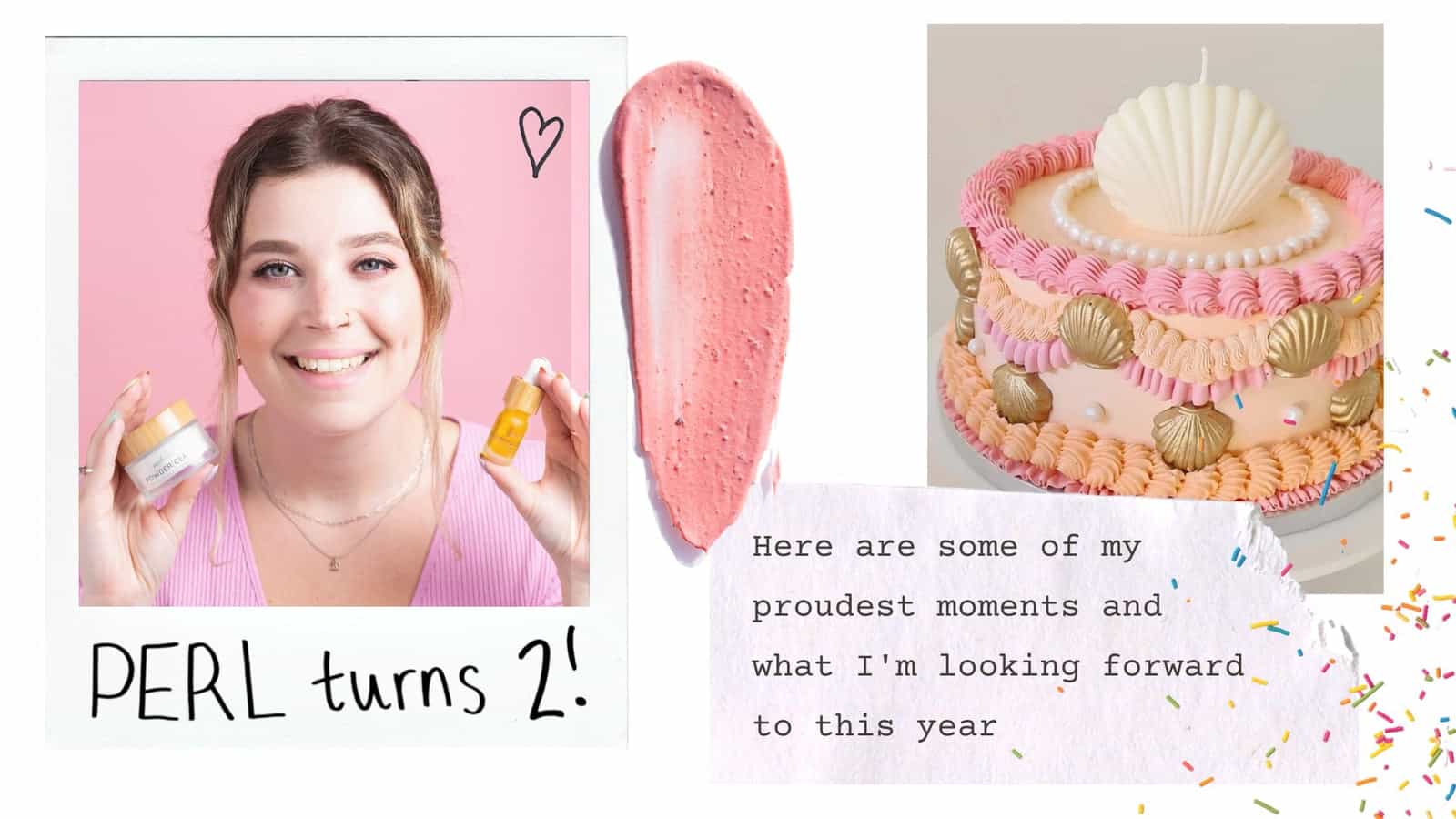 PERL HQ
I can't believe it's been 2 years since I decided to take a risk and create PERL! After the pandemic caused me to lose my job, I turned lemons into lemonade and set up my own British skincare busi...
Read more