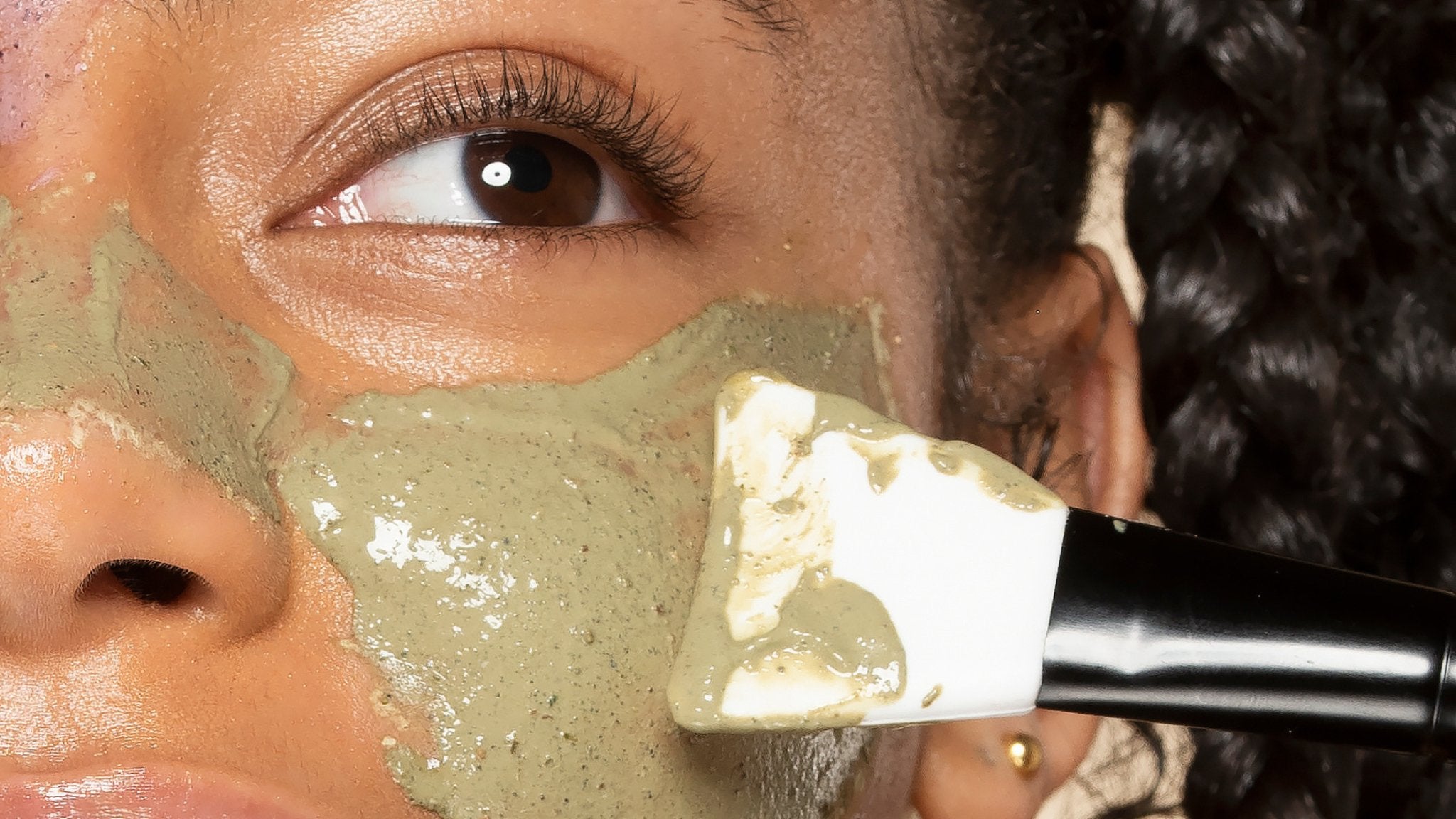 Revitalising Your Stressed Skin with Our French Green Clay Face Mask
Tired of your skin reflecting your hectic lifestyle? Or maybe you don't even realise your skin is screaming out for you to notice how stressed out it is?
Lifestyle pressures don't just affect us mentally, they show themselves in our appearance too.
The solution? Our natural French Green Clay Face Mask, a customizable skincare staple that will leave your skin feeling refreshed, rejuvenated, and you ready to face the world with confidence.
In this blog post, we'll delve into the secrets of stressed skin and how our face mask can provide the ultimate pampering experience your skin deserves to fight back against the physical signs of stress.
So how do you know you're suffering with "stressed out skin"?
Understanding Stressed Out Skin
What is Stressed Out Skin?
Stressed skin is incredibly common, with 90& of people struggling with stress or anxiety, it's no surprise that it's having an effect on our appearance.
The signs of stressed out skin:
Skin that appears red or inflamed
Severe dryness or dehydration
Irritation, itchiness, stinging or burning when applying products or water to your face
Increased breakouts, blackheads or acne
Or just skin that's looking dull or lifeless
You may see other physical signs of stress too, such as hair loss, weigh loss or gain, hair or skin picking and …
What causes stressed out skin?
Well, stress.
Stress could come in many forms – personal feelings of stress and anxiety or being overwhelmed, or it could be down to environmental stressors such as allergens, UV exposure or pollutants.
The Impact of Stress on Your Skin
Stress, whether it's caused by work, personal life, or environmental factors, can wreak havoc on your skin. Chronic stress triggers the release of cortisol, a hormone that can disrupt collagen production, impair skin's natural healing process, and increase inflammation. Over time, these effects can contribute to the deterioration of your skin's health and vitality.
The solution – say hello to our French Green Clay Face Mask
What is French Green Clay?
French Green Clay, also known as Illite Clay, is a natural mineral clay with remarkable healing properties. Mined from ancient volcanic deposits in France (hence why we call it French!), this clay is rich in minerals, including magnesium, calcium, potassium, and iron, which are perfect for nourishing and revitalizing the skin.
How does French Green Clay Help Improve Stressed Skin?
Our French Green Clay Face Mask is specially formulated to address the unique needs of stressed skin. Here's how it works:
Drawing out impurities:
The clay's powerful absorption properties help to gently draw out toxins, excess oil, and other impurities that can clog pores and contribute to skin problems.
Balancing oil production:
By regulating sebum production, our face mask helps restore the skin's natural oil balance, preventing both dryness and excessive oiliness.
Rejuvenating and toning:
Packed with minerals, the mask stimulates circulation and encourages the renewal of skin cells, resulting in a more youthful and toned complexion.
Soothing inflammation:
French Green Clay possesses anti-inflammatory properties, helping to calm irritated and inflamed skin.
Providing nourishment:
The mineral-rich clay nourishes the skin, delivering essential nutrients and antioxidants that promote overall skin health.
How to Use Our French Green Clay Face Mask
Customising the Mask for Your Skin's Needs
One of the most unique features of our PERL face masks are their customisability.
A new mask is mixed up every time you use, so they really are the freshest they can be. When mixing yours up you can alter the formula depending on your skin type and concerns. If you have oilier skin or need a more detoxing mask, use 10 drops of Calming Mask Oil. Whereas if you have dry skin or are looking or a more nourishing mask, add 20 drops of the oil.
We also sell our powder clay and mask oils separately – meaning if you're not interested in the customisability, you can simple purchase the French Green Powder Clay to mix up with water.
Alternatively you can mix and match the two masks oils, try using our Illuminating Oil which is typically sold in a set with our British Pink Clay Mask or even try using both together for a super boost of nourishment.
You can also add any facial oils or serums you already have to your mask. Try adding a few drops of Hyaluronic Acid, or Rosewater. This versatility allows you to tailor the mask to meet your specific skincare needs.
How to apply the French Green Clay Mask
To maximize the benefits of our French Green Clay Face Mask, follow these steps:
TO MIX THE MASK:
Add 2 heaped scoops of French Green Clay to the bowl
Add 1 scoop of water & mix with the silicone brush
Add the Calming Mask Oil according to your skin type:
For oily complexions: add up to 10 drops
For dry complexions: add up to 20 drops
TO APPLY THE MASK:
Cleanse with a gentle cleanser
Mix mask as per the instructions
Apply mask & wait 10-15 minutes (do not let it completely dry)
Rinse off mask
Moisturise using a light moisturiser.
Frequently Asked Questions (FAQ)
How often should I use the French Green Clay Face Mask?
We recommend using our face mask once a week, depending on your skin's needs. Regular weekly use will help clarify the skin, remove dead skin cells and reveal a healthy, smoother complexion.
Can the mask be used on sensitive skin?
Yes, our French Green Clay Face Mask is suitable for most skin types, including sensitive skin. However, we always recommend patch testing before using any new product to ensure compatibility and to determine your skin's reaction.
Can I wear the French Green Clay Mask overnight?
No, we do not recommend using any kind of clay mask overnight. Clay masks should be washed off the skin after around ten minutes, as prolonged use can actually draw out moisture from the skin – which you don't want to do!
Overnight would be far too long, even if used as a spot treatment. The benefits will be absorbed in ten minutes so there's no need to wear the mask for any longer than suggested.
The Power of Self-Care: Our Customer Stories
Lyndsey's Story
"I suffer quite badly with my anxiety and depression and I find that one thing that works the most for me is my self care skincare routine. Mixing this little mask up like potions when I was a child adds a fun and unique element to the product. The glow that this mask leaves once rinsed off is amazing.
I've followed Isobel & Perl's journey online since the beginning. From the moment I tried the pink clay mask I knew I loved the brand. When the green clay mask came out I knew I needed it, it's now a staple in my routine and my go to mask when I need a pick me up.
Perl has a true fan in me and I absolutely love every single product (I have tried them all!!)"
Sophie's story
"I'm an avid user of the pink clay mask I use it at least twice a week because it does so well for my skin (my job requires a mask so it gets quite oily by the end of the day).
 I was a tester for this green clay mask and now I'm an avid user of this as well!! I alternate during the week between them and my skin has never looked so good!
It's more calming on my face (compared to the pink one which gets rid of my spots) and smells amazing!"
Are you ready to fight back against your stressed out skin?
Time for your glow-up – shop our French Green Clay Mask today and embark on your journey towards healthier, stress-free skin.
Remember, self-care is the ultimate investment in your well-being.
Don't let stress take a toll on your skin any longer
Our French Green Clay Mask is a game-changer when it comes to revitalizing stressed-out skin. With its natural, customizable formula and rich mineral content, this mask offers a luxurious and effective solution for achieving a glowing complexion.
Say goodbye to dullness and hello to the radiance you deserve. Take the first step towards healthier skin today!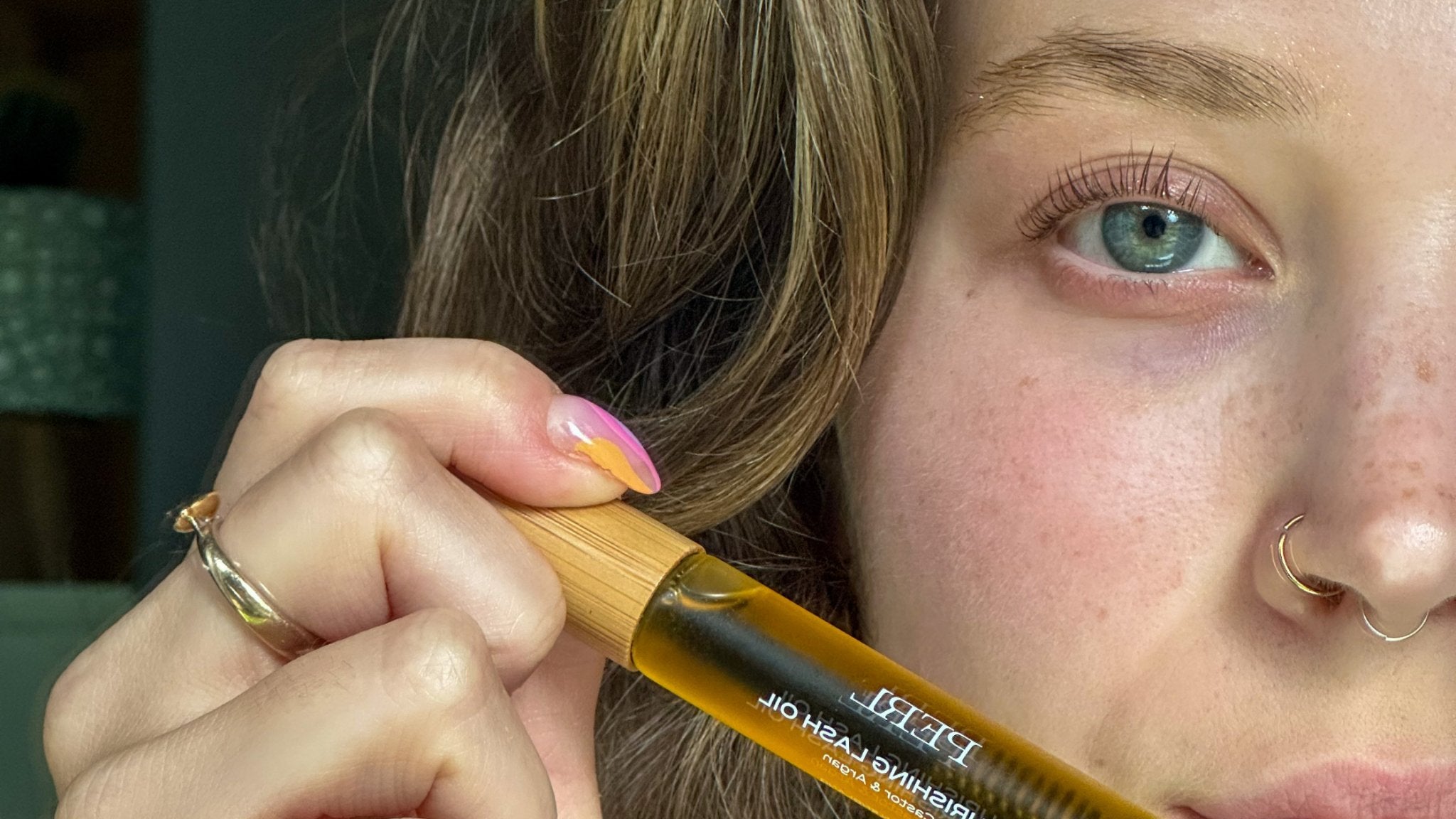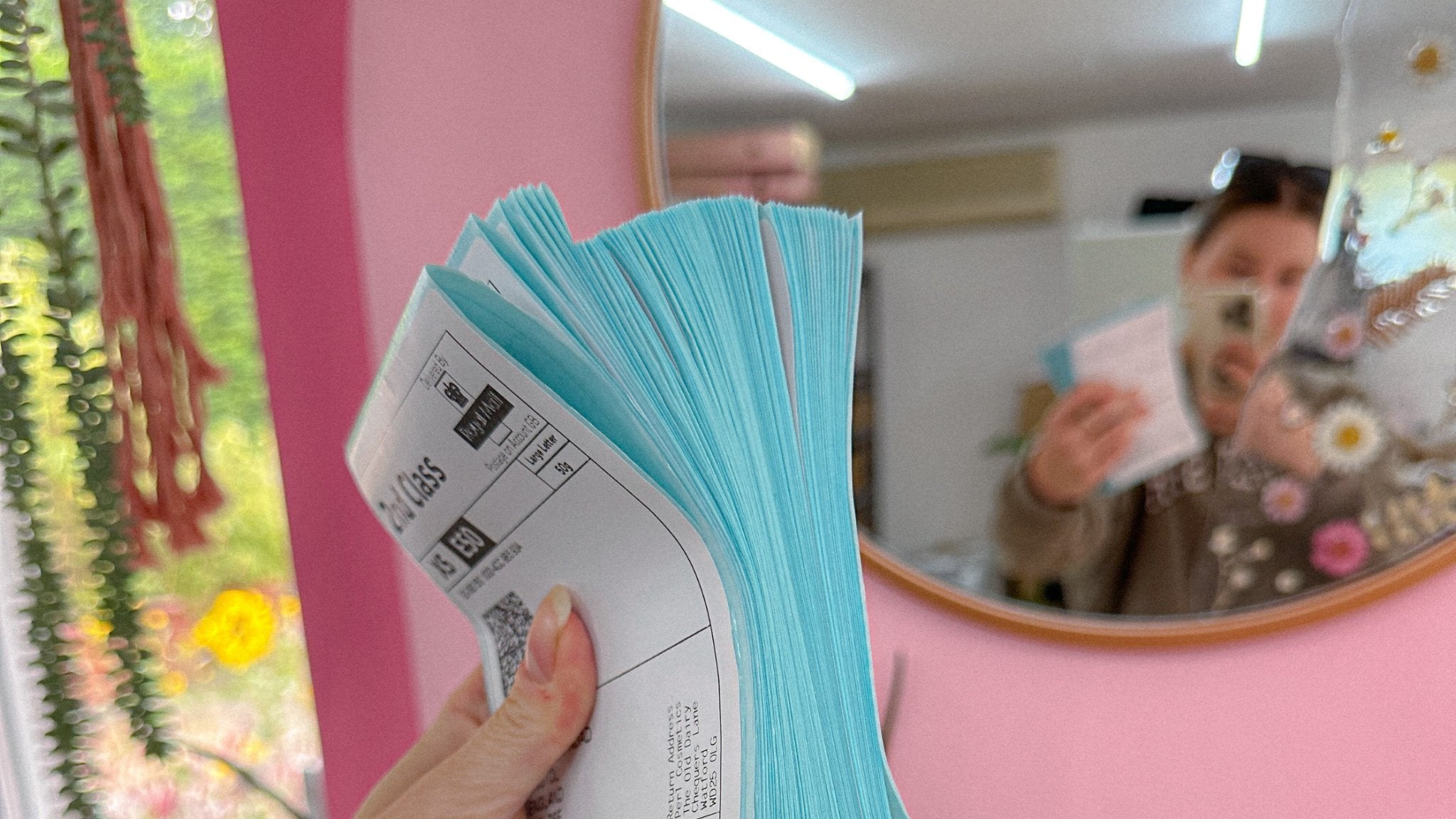 PERL HQ
What happened at PERL in August?
Wow, what a month August has been here at PERL! We have had one of our BIGGEST months to date following our newest product launch. We launched our brand new Nourishing Lash Oil ✨ And it sold out wi...
Read more