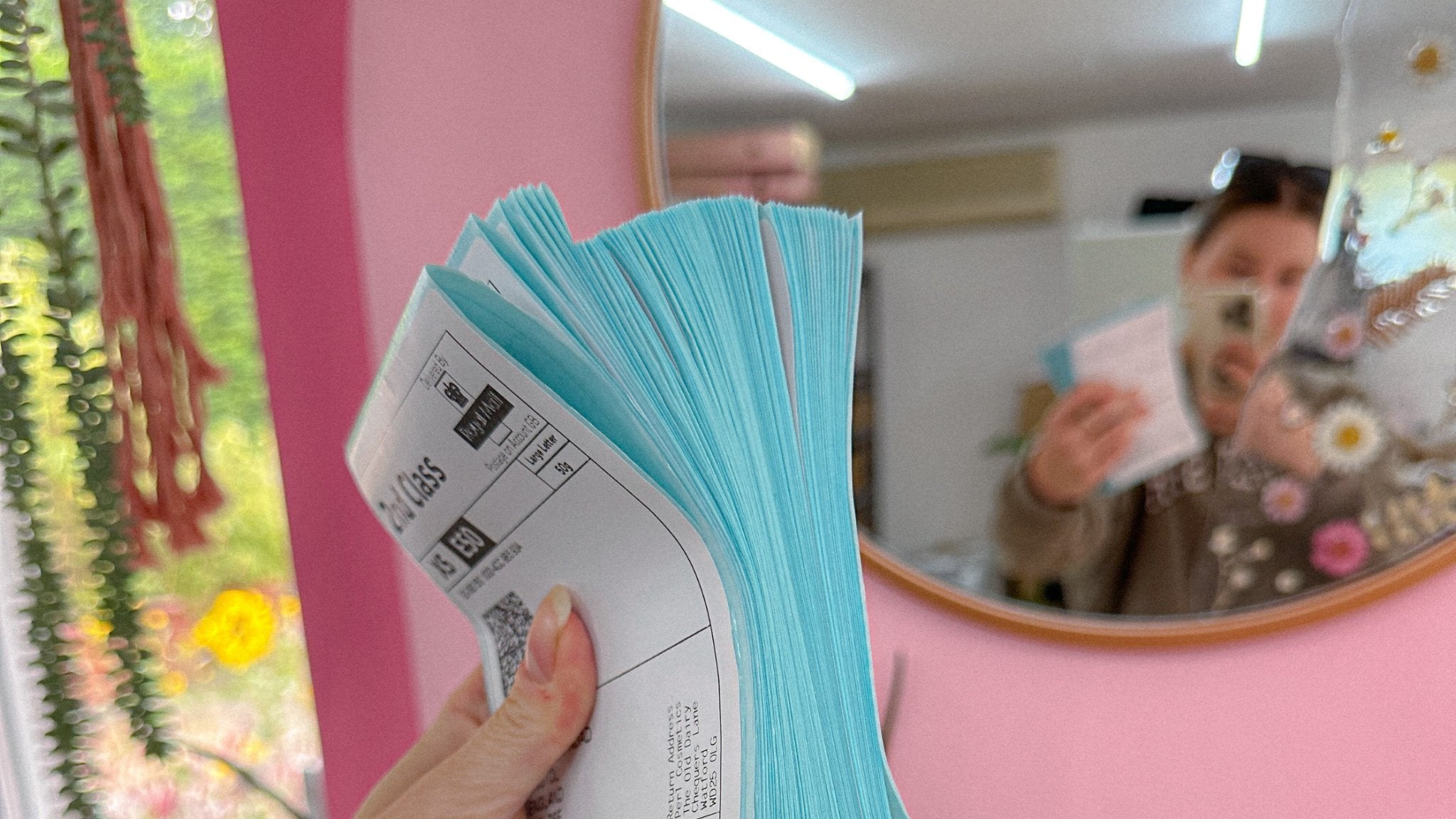 What happened at PERL in August?
Wow, what a month August has been here at PERL! We have had one of our BIGGEST months to date following our newest product launch.
We launched our brand new Nourishing Lash Oil ✨
And it sold out within ONE DAY! Yes, that's right, in under ten hours you sold us out of our first drop, and we couldn't be more grateful for your support.
No wonder, as it's packed full of natural ingredients which work to promote healthy lash and eyebrow growth, without any harmful chemicals or dreaded prostaglandins! 
So many of you have joined the natural lash growth revolution so far, but if you missed out our pre-orders are now open for the next drop. These won't be arriving for around 4-6 weeks though so you'll have to be patient! Pre-order a Nourishing Lash Oil now.
We are blown away by all your support 💖
Isobel's barn renovation got featured in the press 🏠
It's hard to get on the property ladder these days, especially if you're single and buying alone and especially if you're self employed!
Instead Isobel decided to invest her house deposit into renovating the old barn next to her parents' house.
She began sharing her progress, and all her dad's help along the way over on her personal Instagram, and she's gone viral! She's even been featured in the Express and the Daily Mail.
Follow along with the journey on Isobel's Instagram.
Isobel is also blue tick verified ✅
All the press coverage has also led to Isobel getting a blue tick on her Instagram.
PERL's newest (and youngest) employee put in a shift 👶
Isobel's nephew Leo came over for his first shift packing orders for PERL. Spolier: it didn't go well as all he wanted to do was sleep and throw packaging around! 
Lucky for him, he's also the cutest employee, so we'll let him get away with it. 
What's coming up in September?
The second release of our Nourishing Lash Oil 
Pre-orders are open now, but the second drop won't be until the end of September. Mark your calendars if you missed out!
Keep your eyes peeled for some back to school/ end of summer freebies. Plus we have another special giveaway planned...