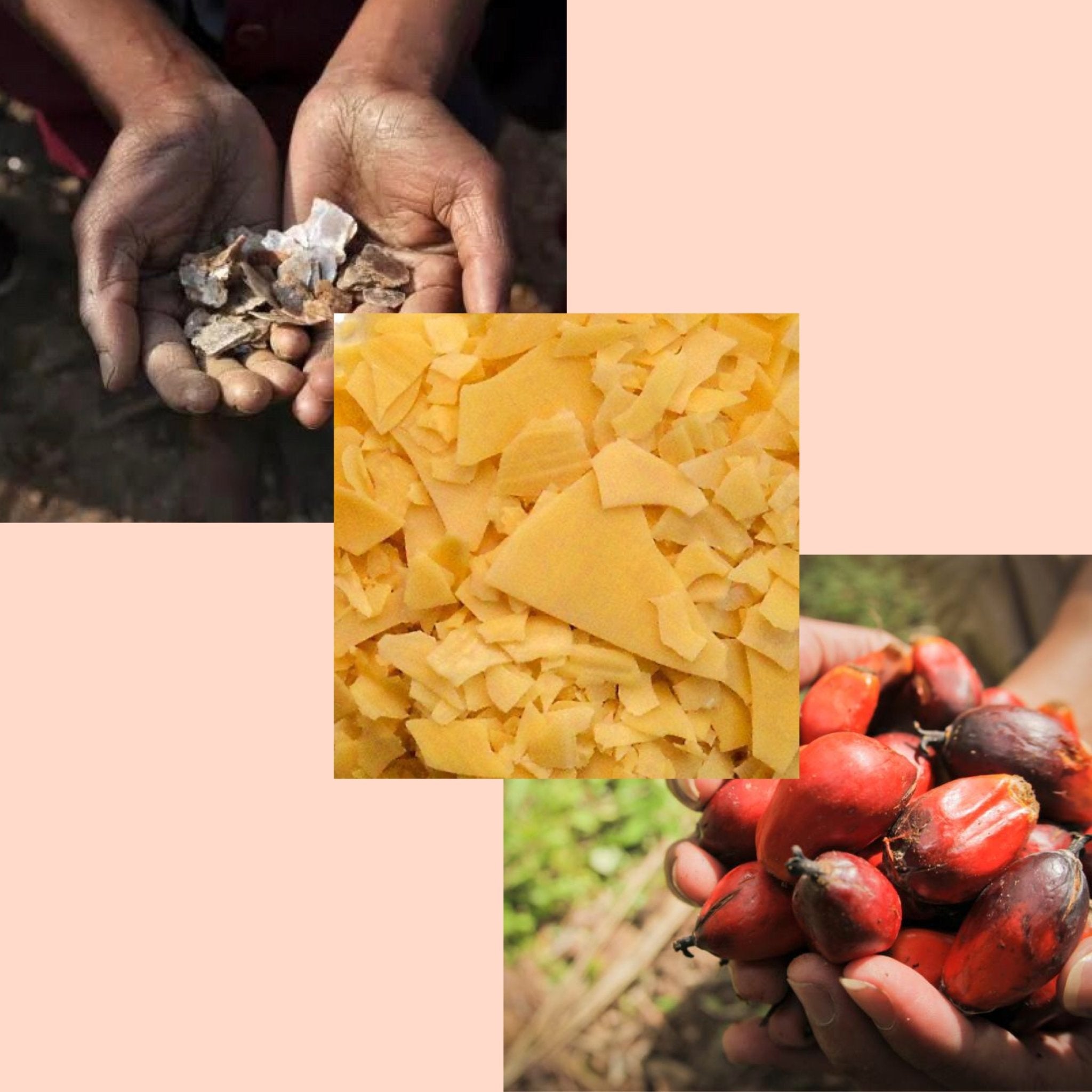 Unethical Ingredients In Skincare
Holly Pittaway, author of The Unfriendly Environmentalist, uncovers unethical ingredients used in skincare.
Three unethical ingredients that might be in your skincare routine
Mica
Our first unethical ingredients found in skincare is Mica. It is a group of sheet silicate minerals that can be found in a variety of products from paint to cosmetics, being highly desired for its shimmery effect. It's something that you're probably familiar with in the form of dewy highlighters and eyeshadows. While many have lauded mica for its eco-friendliness, its production is underpinned by widescale human rights violations. India is responsible for 60% of globally mined mica, however, 75% of this production is illegal, with mines often run by cartels exploiting underpaid and underage workers. An investigation in 2016 by Dutch NGO SOMO uncovered 20,000 child labourers involved in the mining of mica in north-east India. Child labourers were forced to work long hours, forgoing school, making it unlikely for them to ever get a good enough education to escape illegal mining work. An ITV investigation a year later discovered another instance of child labour being used in Indian mines. Working conditions are extremely dangerous, with an estimated 5-10 children and countless more adult workers dying per month in the mines, though many deaths go unreported.
The beauty industry has struggled with illegal mica for years. SOMO recommended that, rather than boycott the ingredient completely, companies should stay involved in the process of mica production while "seriously conducting due diligence" in order to root out illegal mining. In 2014, LUSH made the commitment to removing natural mica from its production lines, opting for synthetic mica as a more ethical alternative – however, traces of natural mica were later discovered in the manmade dupe, with its PR team admitting, "we had no idea just how difficult it would be ". L'Oreal currently has a policy on sustainable mica extraction on their website which states that 98% of their mica comes from secured, legal sources (however, it is important to note that L'Oreal test on animals, therefore I cannot recommend this brand despite its steps forward in sustainable mica production).
Palm oil
Our second unethical ingredients found in skincare is palm oil. Perhaps an obvious unethical ingredient by now, palm oil is used in 70% of cosmetic products, desired for its preservative properties. However, as of 2019 only 20% of palm oil is certified sustainable, with its production being heavily associated with rapid deforestation, endangerment of animals native to Indonesia and Malaysia (where the oil is largely produced), like tigers, orangutans, rhinos, and elephants, and rampant release of carbon emissions. As well as this, palm oil farming has had terrible direct effects on human life – the ingredient's manufacture creates 'haze', atmospheric dust particles which, if breathed in, can cause respiratory problems. Indigenous populations have been threatened by palm oil production through loss of sacred lands, as while there are 40-70 million hectares of native land in Indonesia, only 1 million of these are legally recognised, allowing the government to regularly hand over indigenous territory to palm oil manufacturers.
Much like mica, the problem of palm oil cannot be easily solved by boycotting – instead, it is recommended for brands to source Certified Sustainable Palm Oil (CSPO). Boots has led the way with this initiative, with all of their products using CSPO; The Body Shop are members of the Roundtable on Sustainable Palm Oil (RSPO), a non-profit which works with companies and palm oil producers in order to ensure the ingredient is sustainably sourced; LUSH soaps do not contain palm oil; Neal's Yard and Inika use CSPO while some products are palm oil free.
Carnauba wax
Our third unethical ingredients found in skincare is carnauba wax. Used in cosmetic products like eyeliner and mascara, carnauba wax increases the hold of these products which allows them to stick longer. The ingredient can also be found in chewing gum, sweets, and chocolate.
There is less information on the ethicality of this wax than the highly publicised issues of mica and palm oil, but its production has been associated with modern slavery and deforestation in the past. A 2017 investigation uncovered terrible working conditions "that could be described as slavery", at a carnauba wax plantation in Brazil which was supplying Haribo – workers had no access to toilets, were forced to sleep outside, and had to drink unfiltered water. Some of the workers were also underage. Much of this exploitation is allowed to occur as carnauba wax is only native to north-eastern Brazil, where some of the country's poorest regions lie.
As well as human rights violations, carnauba wax production has been linked to high rates of deforestation, degradation of local biodiversity, frequent drought, and rapid expansion of invasive species. However, in recent years the Union for Ethical Biotrade have set up the 'Initiative for Responsible Carnauba' in order to work with the Brazilian government to root out unsustainable production.
Our promise at PERLcosmetics is to be as ethical and transparent as possible. We use natural ingredients in our products to give you the confidence to glow in your own skin and to give you the confidence we are doing all we can to promote good practices in the beauty industry.