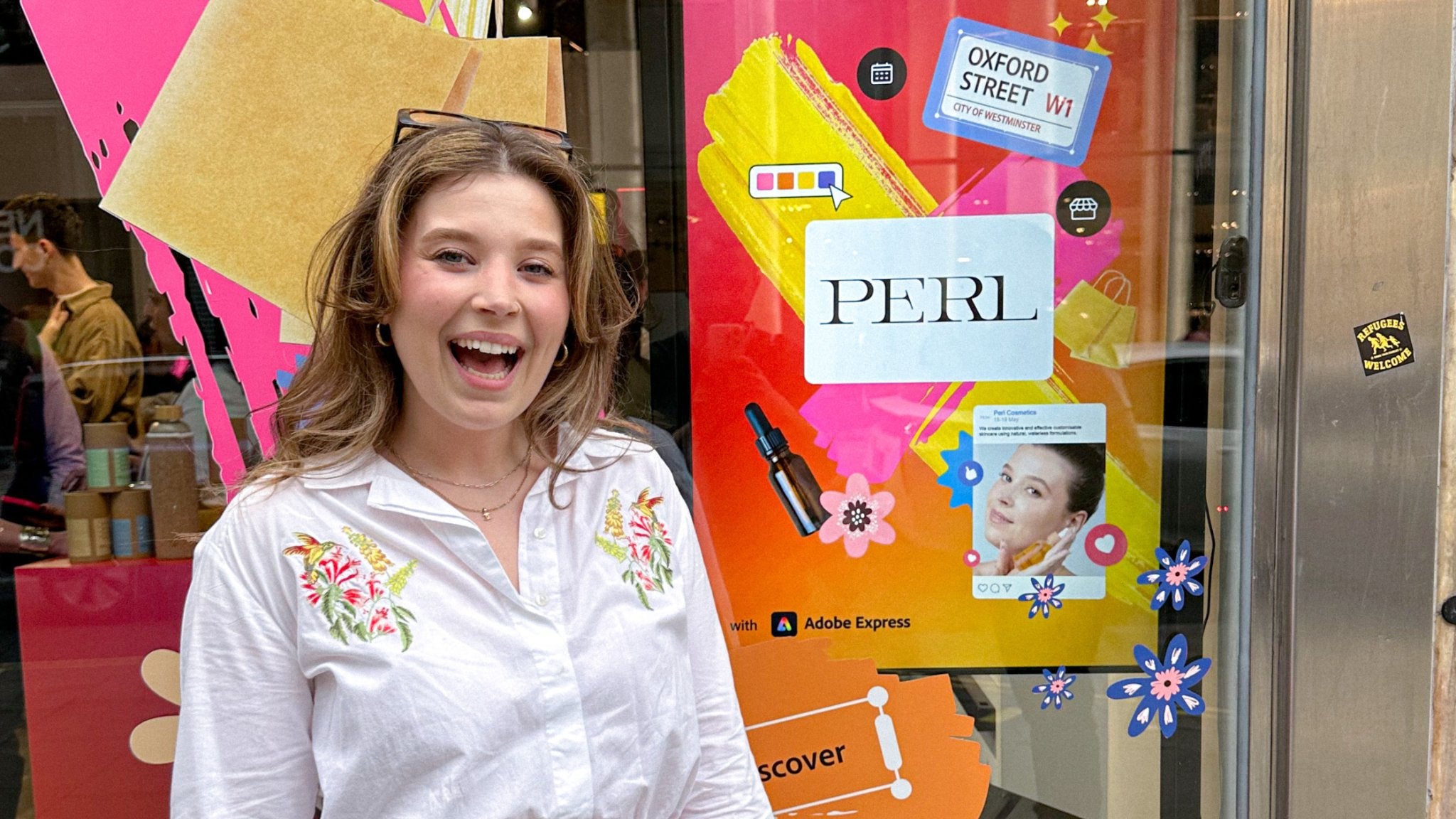 What happened at PERL in May?
This month we hosted an unexpected pop-up in London following a competition win, celebrated a huge milestone and started developing a BRAND NEW product!
We sold our products on Oxford Street 🛍️
When Isobel decided to enter the Enterprise Nation x Adobe 'Small Business Goes Big' competition, she never expected to end up winning!
This meant that along with nine other incredible small business owners, PERL would be featured in the Adobe pop-up store on Oxford Street. 
Isobel and Emily H hosted half the store for two days, it was the most amazing experience to meet so many people there, and we even hosted some giveaways for the first followers to come in after seeing our videos on TikTok and Instagram!
It was a great way to not only meet so many of you, but also connect with other incredible business owners - you can never make too many small business friends 💕
PERL turned three 🎂
It seems crazy that PERL has now been running for three. whole. years! We've accomplished so much in such a short time, in the past year we've rebranded, brought out new skincare products (our French Green Clay Mask), new accessories (our Waffle Cosmetics Bag, and Tote Bag) and we've been able to connect with you all even more. 
The past three years have been a wild ride, and there's still so more to come...
Speaking of Waffle Bags... they're back in stock at last! 🧇
They've proved insanely popular and we're so happy to see how much you all love them. However we haven't loved how long these have been out of stock on our website for!
We're sorry, but they're now BACK! Shop our newly restocked Waffle Cosmetics Bags now! 
They're the perfect solution to storing all your PERL products, they'll fit your pots of powder clay and bottles of oil for either your Pink Clay or Green Clay Mask (or both!). Plus your Radiance Facial Oil, Gua Sha tool and even your headband and cleansing pads too. 
Isobel guest-starred on the F*** Off Russell podcast 🎤
If you haven't heard of them before, the F*** Off Russell podcast is all about "helping you say 🖕 to self-doubt, imposter syndrome & your inner critic".
The whole experience was like a therapy session for Isobel and we're super excited for her episode to come out soon.
What's coming up in June?
We're developing a brand new lash oil 👁️
In May, Isobel began sharing the story of her long-term struggles with Trichotillomania, the compulsive desire to pull out your hair. For Isobel this comes in the form of pulling our her eyelashes and eyebrows.
Sufferers of Trichotillomania find that stress and anxiety can worsen their symptoms. Although its hard for sufferers to find a solution to stopping the compulsion to pull entirely, many find that they need to try and manage their feelings of stress, which as we all know of course, is much easier said than done. 
Part of our mission at PERL is to combat the negative impact that skin problems can have on our mental health. In sharing her story, Isobel hopes to show others they are not alone in their struggles. 
Isobel embarked on a personal project to create a lash oil that would help to nourish and re-grow her lashes and eyebrows. No product can prevent the desire to pick, but she hoped to at least encourage healthy growth of the lashes she does manage to resist pulling at. 
After seeing incredible success and re-growth, we have decided to begin bringing this product to others. We're doing some research on what our customers would like to see, and their current perception on lash oils vs. lash serums. You can take the survey here. 
We're working hard on our new Lash Oil behind the scenes, to be the first to hear more about the product and when we're launching, sign up to our waitlist.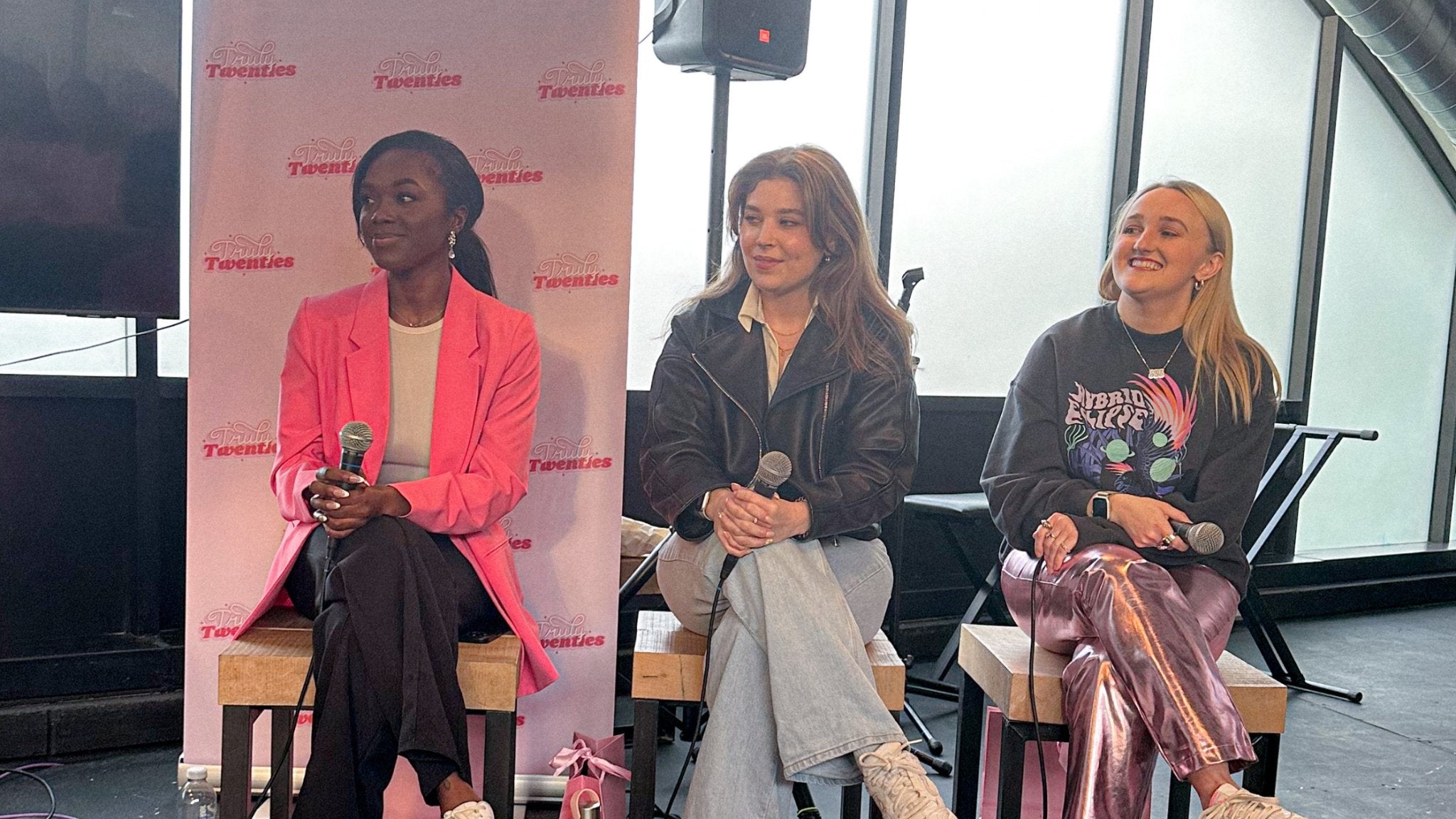 PERL HQ
What happened at PERL in April?
Following our trip to NYC at the end of March, April has turned out to be a busy month for PERL! What have we been up to in April? PERL hit 7000 orders (and refunded one of your orders to celebrate...
Read more