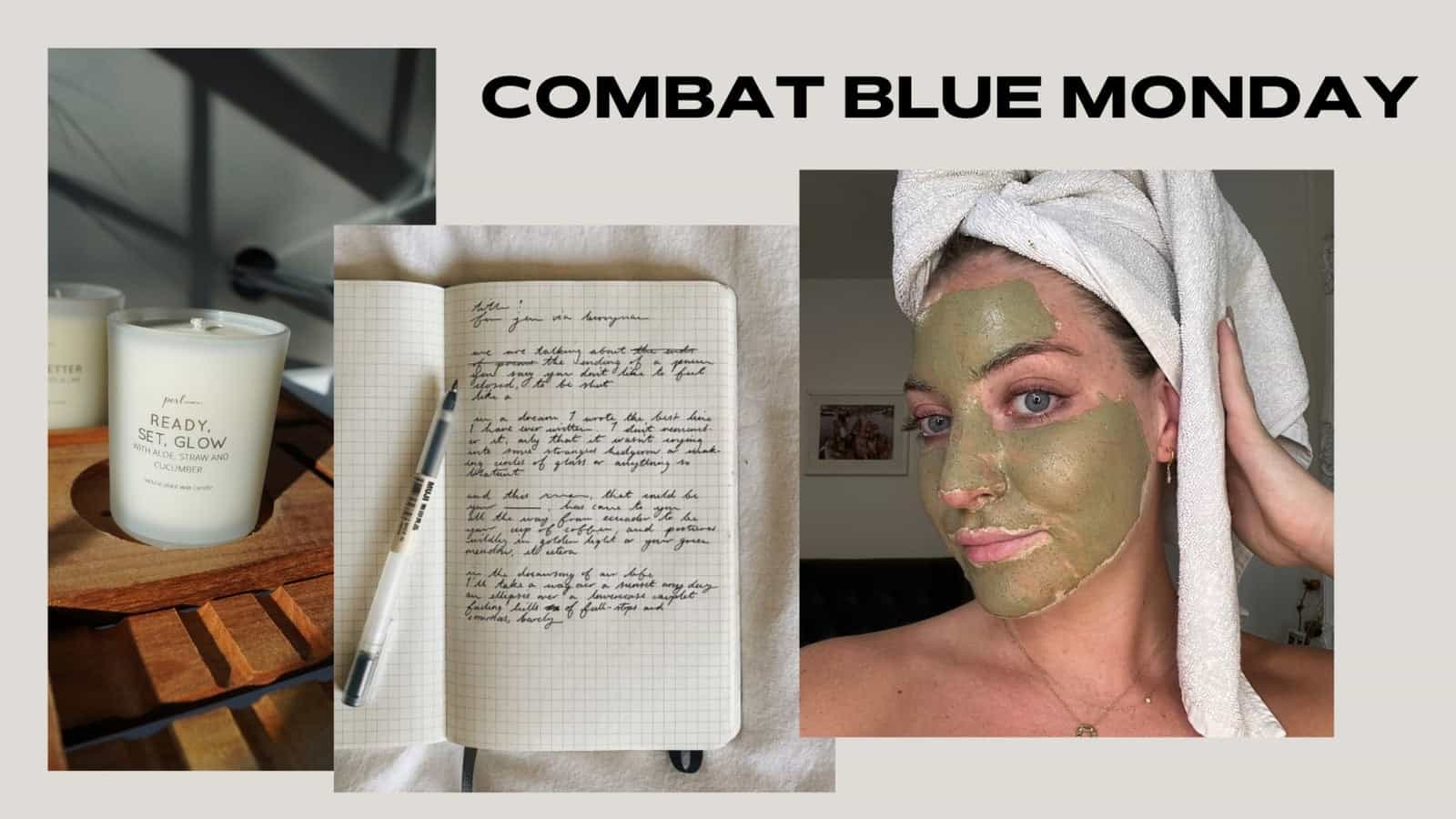 Blue Monday : 8 ways to combat the "saddest day of the year"
Christmas and New Year's is over and the countdown to the so called "saddest day of the year" has begun. January 16th has been proclaimed as Blue Monday, the third Monday of each January. 
The actual reason for this date is a complicated formula involving the weather, time since Christmas, likelihood of failed New Year's resolutions and low January motivational levels. 
Here are eight ways to use self-care to combat these blue feelings...
1. Bake or cook yourself a meal
Baking can be very mindful as your brain focuses on measuring out the ingredients and decorating the finished product.  It's worth taking that little bit of extra time to do something nice to treat yourself to a nice meal today.
The best part is that there will always (hopefully) be something delicious at the end!
2. Have a pamper evening
Take an evening for yourself where you put you phone down and give yourself a pamper evening, you deserve it. Run yourself a bath and pop on a face mask, it's time to RELAX. 
Finish off by applying a nourishing facial oil and doing a Gua Sha routine. These rose quartz tools are incredible at reducing puffiness and aiding lymphatic drainage, and the sensation can feel relaxing too as you relieve muscle tension.
3. Exercise
Get outside to go for a walk, run or cycle or head to the gym and get those endorphins flowing. Even the smallest bit of physical activity can be great at combatting the winter blues.
4. Read - or listen to a podcast
Now personally I'm a podcast girlie. I find them so easy to dip in and out of when I'm at the gym or on the train to work, and my favourites have me HOOKED every time.
I love the queen GKBarry's podcast 'Saving Grace' and the hilarious Jamie Laing & Sophie Haboo's 'NearlyWeds'.
My new year's resolution is to read more this year. Even if you don't have much time to spare, just a half hour can make such a difference. Some of my favourite reads have been Women Don't Owe You Pretty by Florence Given and The Seven Husbands of Evelyn Hugo by Taylor Jenkins Reid.
5. Manifest and journal
January is the perfect time to think about the year ahead, but often we get so caught up in thinking we have to set loads of resolutions and beat ourselves up when we don't stick to them.
So out with the endless list of resolutions, and rather take time to write down the things you've achieved instead.
6. Light a candle and listen to music
Make your space your sanctuary. Light a candle to set the mood, choose between the light fresh scent of Ready, Set, Glow, or the zesty and fruity Glow-getter.
Once your room or bathroom is filled with a spa worthy scent, whack on a playlist and chill out. Will you go for chilled lo-fi vibes? Taylor Swift? 
7. Talk to a friend
Call them, text them or make plans to chat over a coffee or dinner. Reach out to others this Blue Monday to let them know you're thinking about them.
8. Binge a TV show
And there's no better time to start with the release of the new series of Winter Love Island perfectly timed to coincide with Blue Monday.
I'll have my face mask on and be glued to my TV this Blue Monday evening, what will you be doing?