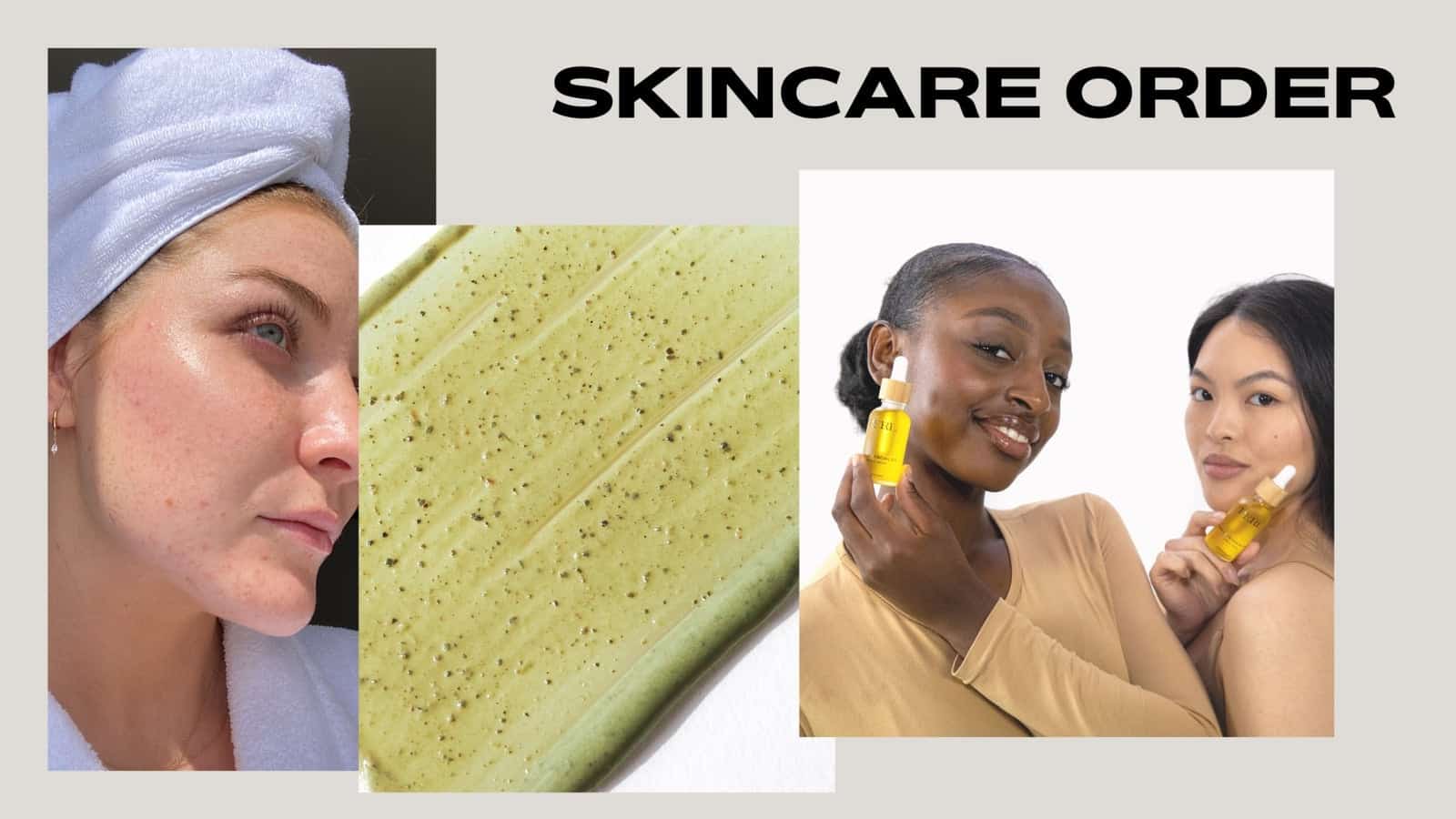 What's the correct order to apply your skincare?
Without a doubt this is one of the questions we hear asked the most. It's no wonder with the deluge of skincare information out there.
Everyone's googling "what's slugging?" or trying to find out whether your facial oil goes on before your moisturiser (spoiler - no it doesn't!). 
At PERL, we would love for you to think of us as your 'skincare big sister', ask us ANYTHING skincare related and we'll help you out without overcomplicating!
So we're here today to let you know the perfect order to be applying your skincare, and we'll actually be explaining why.
Step 1 - Cleanse
⏰  Morning and evening (Although just a cleanse with water may be enough in the morning - it's all up to your personal preference).
This step is crucial, without a clean base to start applying your skincare to, whatever steps you take next can be completely pointless. Skip the wipes and disposable cotton pads in favour of an oil based cleansing balm, gentle face wash and reusable cleansing pads. Never skip the important double cleanse. 
A double cleanse starts with initial make up and daily dirt removal using a cleansing balm (we love and oil based one like the Emma Hardie Moringa Cleansing Balm). Follow with a gentle face wash to remove the remaining oil and make up to reveal a cleansed complexion. 
Step 2 - Tone
⏰  Morning and/or evening
Back in the 'olden days' toners weren't great for your skin. They often contained high amounts of alcohol and could end up really irritating your skin.
Toners now actually work to balance skin pH, hydrate and put more moisture into your skin, they serve to replenish your skin following your cleanse. They also help provide an extra stage of cleaning, removing any last traces of oil make-up or dirt. 
Avoid any toner which contains alcohol, menthol or witch hazel. If you have oily skin look for salicylic acid or alpha-hydroxy acids (or AHAs) and if you have dry skin go for a toner with glycerin or hyaluronic acid. 
Step 3 - Face mask
⏰  Any time of day
Now this is not a step to incorporate into your daily routine - instead add in a weekly face mask into your routine. We love taking an evening for ourselves to give us a bit of a pamper, and using a face mask is the perfect way to relax.
Use a face mask weekly to detoxify, rebalance & draw out impurities. Try our British Pink Clay Mask, which contains kaolin clay to absorb excess oil and sebum, plus pearl and elderberry to brighten and illuminate. 
When using as part of your routine, apply to cleansed skin and follow with your hydrating products:
Step 4 - Eye cream
⏰  Morning and/or evening
This is one of the most contested and confused steps - with so many people saying it should go before serum. 
However, as your eye cream is one of the lightest products in your routine (and you should always work from lightest to heaviest), it should be applied right after cleansing for optimum results. 
You may think your normal moisturiser is enough - but thicker creams should be avoided around the eye area as they can actually weigh too heavily on the skin. 
One of my favourite budget friendly eye creams is the Boots Vitamin C Brightening Eye Gel - and for just £4 you can't really go wrong. 
For a more unconventional eye cream try The Ordinary Caffeine Solution, it gives an instant brightening effect and is super lightweight to be absorbed quickly into the skin. 
Step 5 - Serum
⏰  Morning and/or evening
These are not an essential step used by everyone, but serums are an incredible way to pack some incredible active ingredients into your routine. 
All skin types can benefit from using a hyaluronic acid serum, it can hold up to 1000 times it's own weight in water and aids absorption of moisture into our skin. Apply daily to slightly damp skin for best results. The Ordinary Hyaluronic Acid is my personal go to hyaluronic acid serum. 
Use a retinol serum to reduce and prevent lines and wrinkles. These can be stronger so it's wise to start out with a low strength retinol and work your way up. Try using them every other day to start, and always use SPF (which you should be using daily anyway!) when using retinol serums as they can make your skin more sensitive to sun damage. 
Step 6 - Moisturise
⏰  Morning and evening
If you're only going to apply one product - make sure it's this one. A moisturiser is the most crucial step in your routine and you should ensure you're applying both morning and night. 
A moisturiser will keep your skin barrier healthy and happy (read more on what your skin barrier is and what happens when it gets damaged here). 
Not only does this step provide hydration, it also helps lock in all the serums applied already to ensure they are absorbed into your skin. 
The Clinique Moisture Surge is my favourite for an oily skin friendly formula that provides a huge hydration boost. 
Step 7 - Facial oil
⏰  Morning and/or evening
Facial oils are occlusive - meaning they can't be penetrated. This seals in all the products applied to your skin and ensures they don't evaporate away before your skin has the chance to benefit. 
They can penetrate through your other products to ensure your skin still gets the hydration benefit too. 
Even oily skin needs a facial oil, ingredients such as jojoba or rosehip can lessen excess oil production and improve acne prone skin. 
Our Radiance Facial Oil provides a nourishing moisture boost but is perfectly formulated to suit both oily and dry skin types. 
Step 8 - SPF
⏰  Morning
Now repeat after me. SPF. EVERY. SINGLE. DAY.
It doesn't matter if it's not summer, it's not sunny outside, even if you're not even planning on being outside it's still an essential everyday step. 
Use a minimum of SPF 30 to avoid premature aging, darkened acne scarring and the risk of developing skin cancer. And don't just think the SPF in your make-up is enough - you'd need to apply way more foundation than you ever would need in order to get the right level of protection. Instead think of the SPF in your make-up as a bonus top up.
La Roche-Posay is a great product for applying under make-up for all day protection. Try Hello Sunday's Serum for a sunscreen that doesn't leave a cast, and makes your skin feel super hydrated.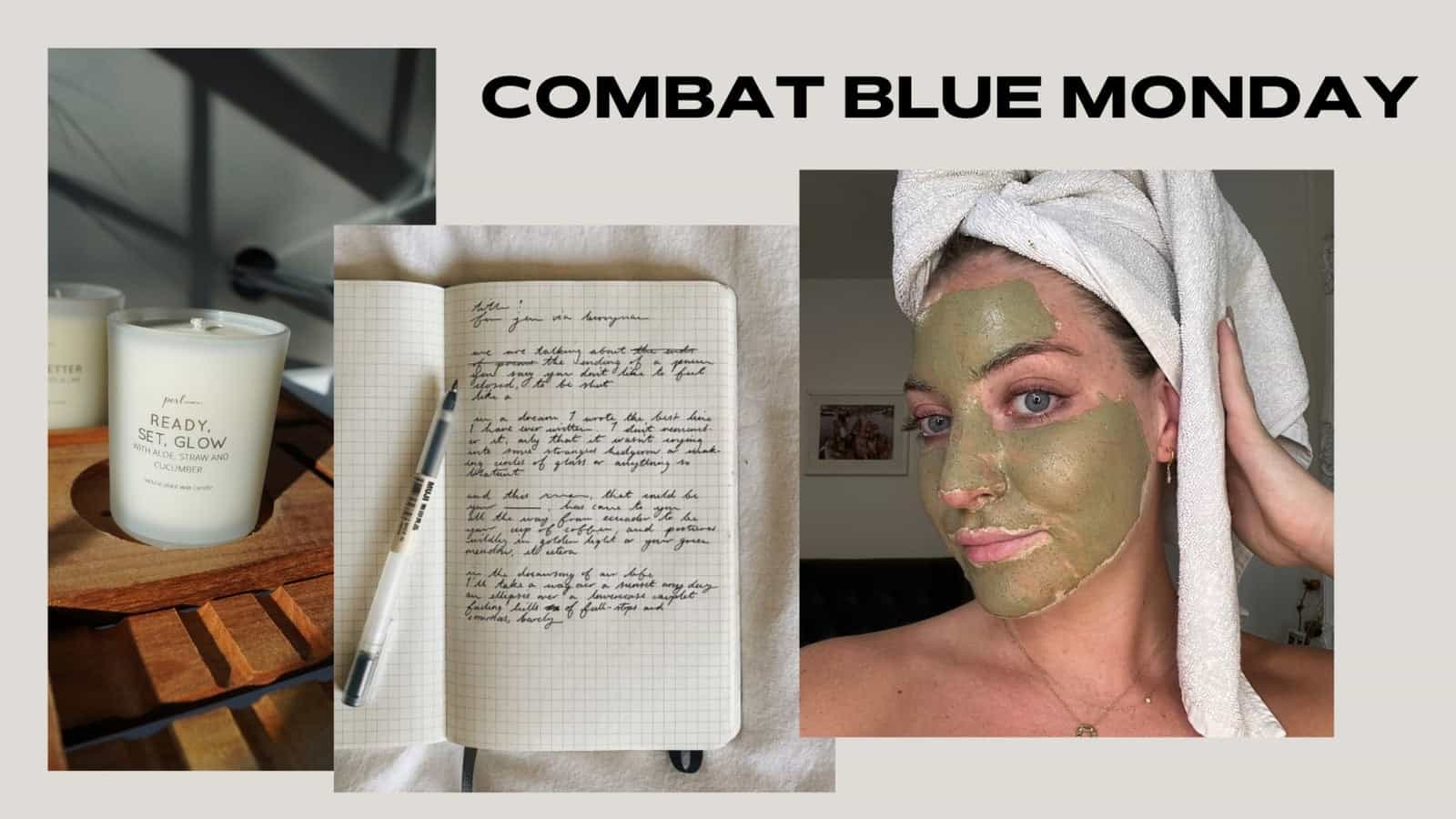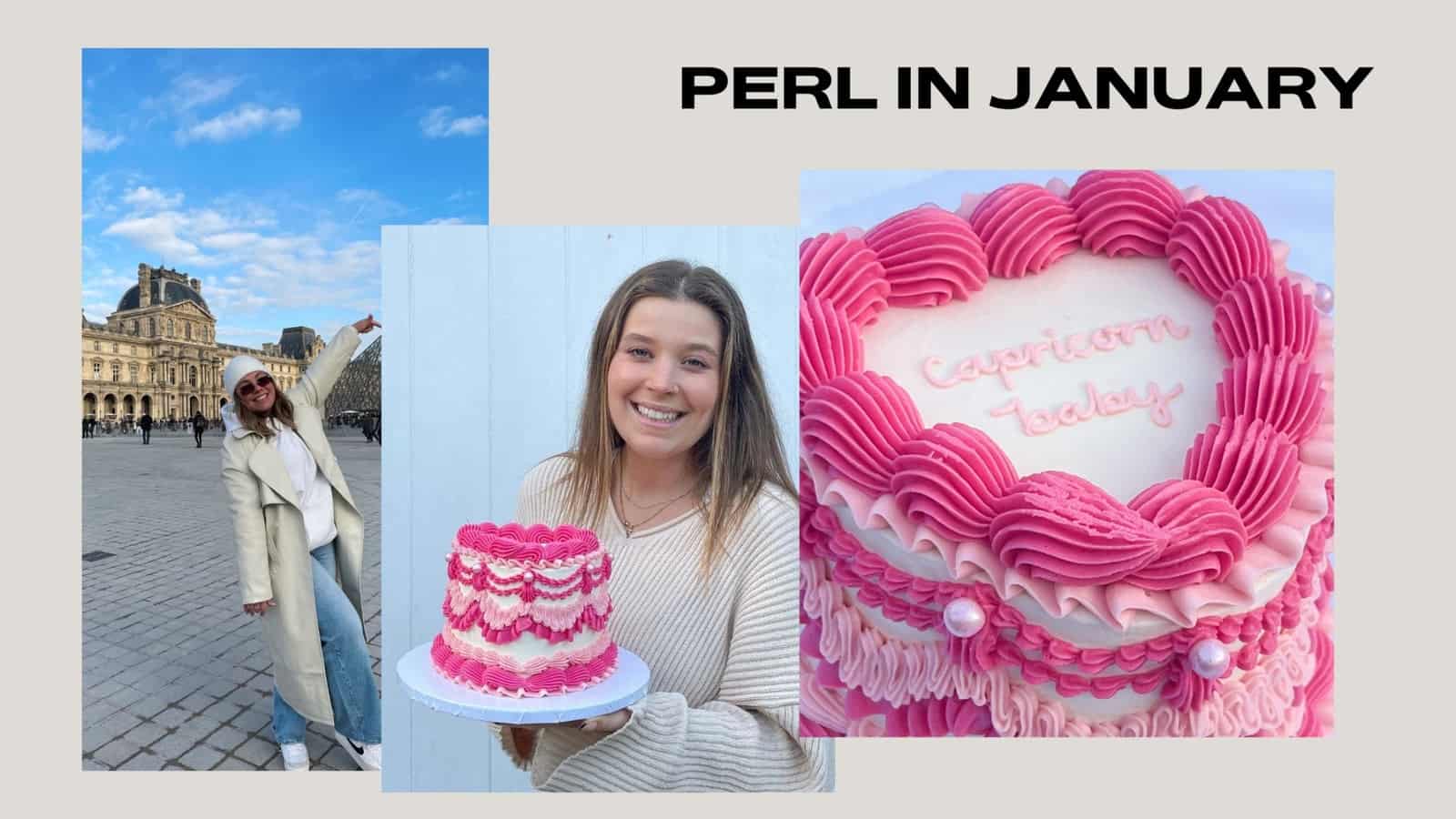 PERL HQ
What happened at PERL in January?
January was a busy month for PERL, with our annual founder birthday sale and the introduction of our new pricing! What happened in January? We introduced lower prices to help with the cost of livin...
Read more