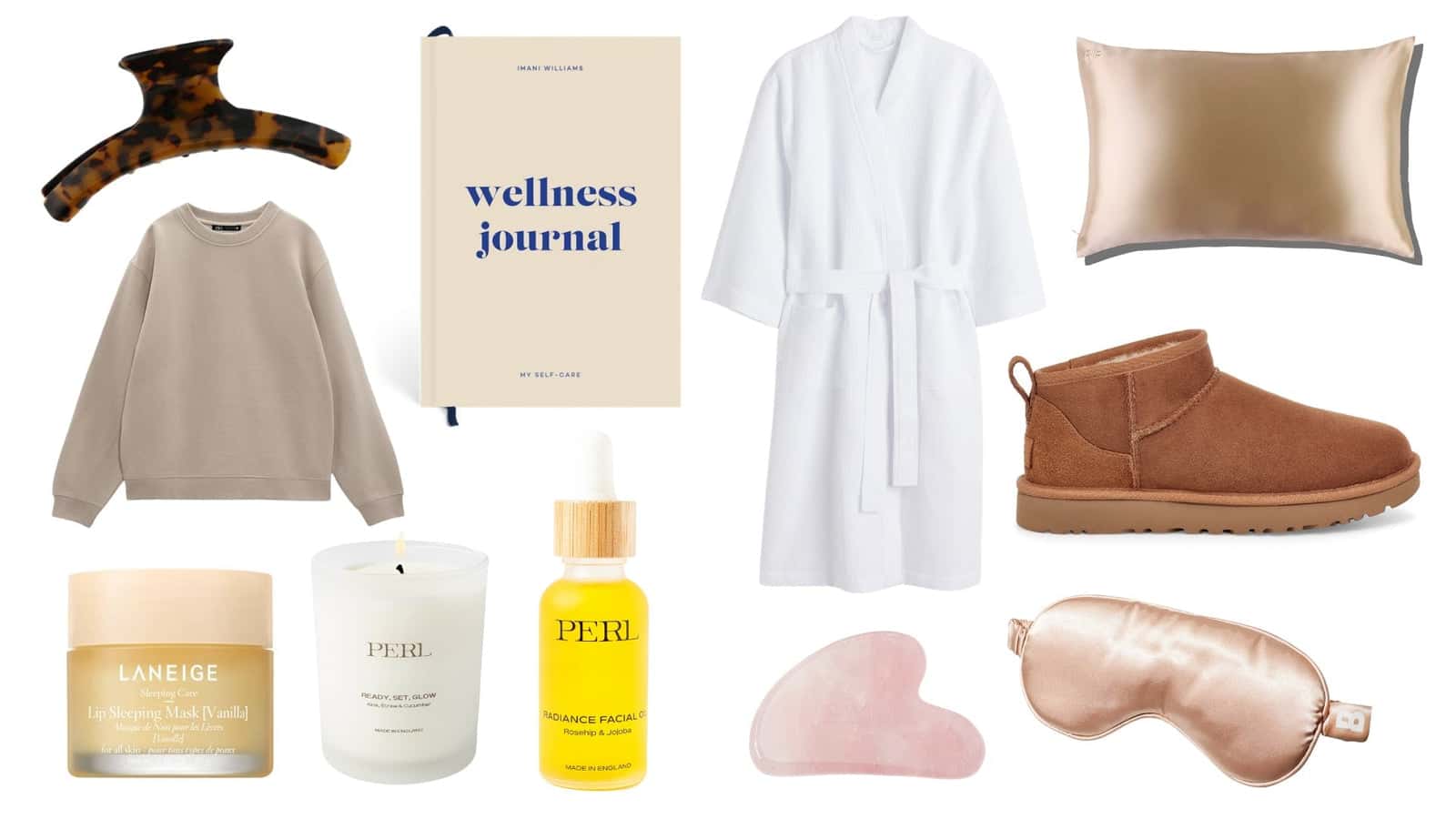 The Ultimate Cosy Girl Christmas Gift Guide - by PERL Cosmetics
I don't know about you, but throughout the year there's a million things I 'need' but I think, I'll wait and ask for it for Christmas. Christmas finally comes around - and I can't think of a single thing I want!
So we're here to help - here's what's on my Christmas list this year...
Cosy Girl Gift Guide
For the cosy girl who loves nothing more than a night in at home
Waffled Dressing Gown from H&M - £24.99
There's nothing I love more than an at home spa experience, and nothing completes that better than a hotel style waffled dressing gown. Slip it on, apply a face mask and chill out. 
Brown Tortoise Shell Large Hair Claw from Orelia - £6
A must have for any cosy queen, because you don't just want to pull your hair off your face, you want to look cool while doing it too. 
Natural Plant Wax Candle from PERL - £16
Set the cosy mood with a deliciously scented PERL candle, perfect for completing that at home spa experience. 
Caramel Silk Pillowcase from Slip - £85 
Now this is a little more on the pricey end, but it pays off for that incredibly luxurious silk feeling. Silk pillowcases reduce tangles and frizz during the night, and used long term can promote hair growth by preventing breakage. They're also great for your skin too, with users noticing improved hydration and reduced lines and wrinkles. 
Wellness Journal from Papier - £26
With space for planning your intentions, wishlists and gratitude check-ins, this journal really has space for everything. Daily overview pages help you keep track of your water intake and meals for the week too, complete with self care ideas. 
Satin Sleep Mask from Beauty Bay - £6
The ultimate essential for a girl whose favourite place to be is her bed. Necessary for the most relaxing night, with the world blocked out for a full eight hours of beauty sleep.
Radiance Facial Oil & Gua Sha Set from PERL - £38
There's only one way to spend a cosy night in, and that's by enjoying some much needed self care time. Take advantage of the time to yourself by using your Gua Sha to relieve facial tension and sculpt your jawline. 
Beige Minimalist Sweatshirt from Zara - £17.99
Because who doesn't love a new sweatshirt? Especially one as cute and cosy as this Zara fave.
Chestnut Classic Ultra Mini Boots from UGG - £135
If you're on TikTok it's been practically unavoidable to not see mini UGGS on EVERYONE this Winter, and I can't resist that kind of peer pressure...
Vanilla Lip Sleeping Mask from Laneige - £19
Nail the TikTok 'clean girl aesthetic' with the highly sought after Laneige lip mask - and I think the vanilla scented one is just perfect Christmas cookie vibes.