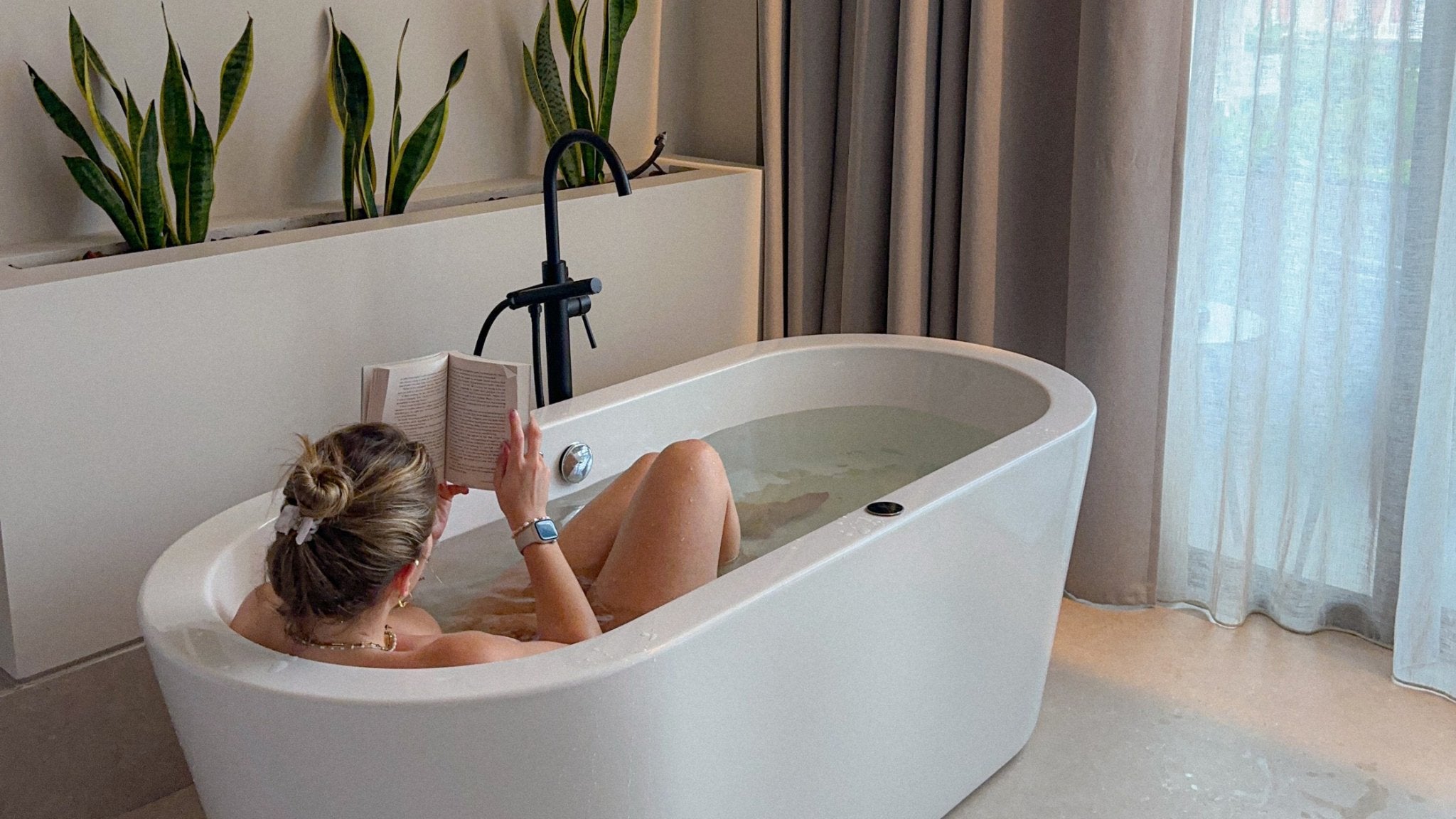 What happened at PERL HQ in October?
The clocks have gone back, the days are getting colder, Autumn is officially here!
Which means at PERL HQ we're gearing up for Black Friday and Christmas! So here's what we've been up to this month...
The Lash Oils came back in stock  ⏰
And of course you sold us out again!
We were blown away by how quickly our second drop sold out AGAIN, and since then we've had so many pre-orders for our incredible Nourishing Lash Oil.
"Already I'm seeing an improvement on the length of my lashes and brows. I've only using my lash oil for just over a week and I'm very impressed. Love!"
Grace Beverley loves our Facial Oil & Gua Sha 💘
We sent out a package of our favourite PERL products to Grace Beverley last month, since then we've eagerly awaited hearing her thoughts...
Imagine how blown away we were to see her using our Radiance Facial Oil & Gua Sha tool in her TikTok talking about her recent engagement! 
We can't wait to hear more from Grace!
Isobel went on holiday (again!) 🌴
Isobel has been quite the traveller this year and rounded off her summer visiting Nepal with her dad. 
"Despite being called a trek suitable for children & retirees, the late monsoon season made the terrain almost impossible! 
Dad & I both tumbled off the path & luckily vegetation broke our fall stopping us from tumbling down. 
We resorted to going down the steps on our bums much to our guides bemusement 🤣 

Looking back now, I'm glad we did it & truly have memories to last a lifetime."
Followed by a trip to Greece for a wellness retreat and some soul searching!
Isobel went to two events, and got inspired... ✨
Being a founder is incredibly lonely, so this year Isobel made a conscious effort to go to more events & expand her network of likeminded women.
First she went to Rosie Breen's beads and booze event, and had an amazing evening meeting so many lovely girls and making beaded bracelets.
The @join.glo events are set up to bring women together with a passion for wellnes.
"I went to the Pilates event over the weekend with @pilateswithgeorgia who absolutely destroyed me with a core workout 😂"

 
What's coming up in November?
Our very first in person event! Join Isobel, Emily and others for a 'Pamper Evening with PERL':
Self-massage workshop with Hafsa from

 

Botanical Mission, including lymphatic drainage, acupressure & lifting/sculpting

Goodie bag including the PERL Radiant Collection (worth £38) - plus lots of other small business gifts!

Meet, chat & mingle with Isobel & the other attendees

Drinks & nibbles in the

 

By Glaze pop-up in Covent Garden
On Friday 3 November 6:30 - 8:30pm at 62 Neal Street, London
We would love to host more in person events in the future, if you would be interested in attending one let us know your thoughts here!