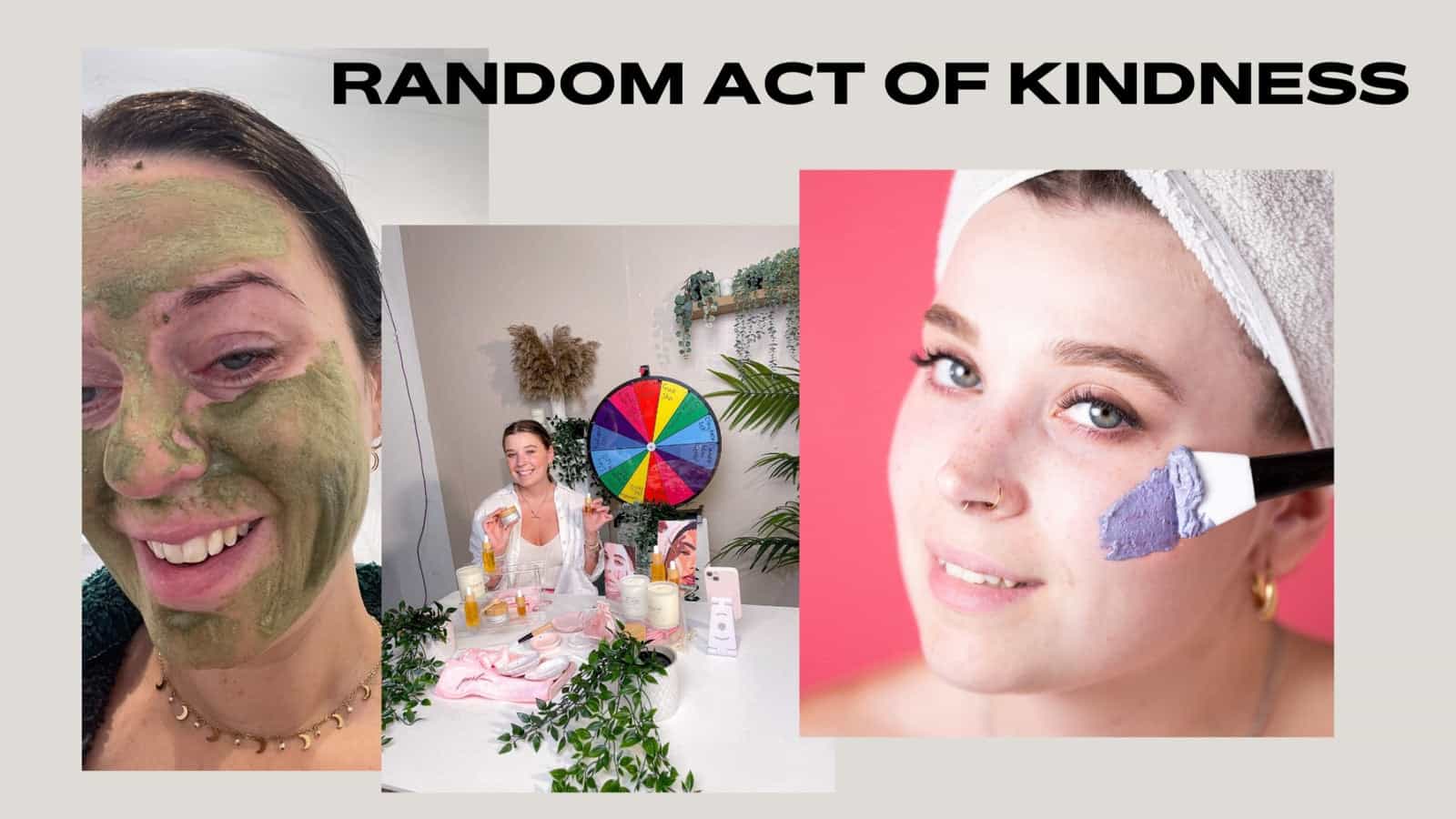 What we've done to celebrate Random Act of Kindness Day
As our random act of kindness to you, we're giving everyone who orders today (Friday 17th February) a MYSA Hand Cream! Your free gift will be automatically added to your cart when you spend £15, no code needed.
For even more goodies, join me on TikTok Live at 7:30pm where I'll be giving away more freebies!
We wanted to take a walk down memory lane and remember all of our charitable partnerships and gifting over the past two years!
Limited edition Purple Mask, with a donation to Mind
We created our limited edition Purple Clay Mask, and donated £1000 of profits to Mind, a mental health charity close to our hearts.
Spread a Smile Pamper Days
We partnered with Spread a Smile UK to give parents of sick children in hospitals across the country a pamper afternoon alongside hairdressers, aromatherapists and more. We've continued to partner with the charity, with our most recent pamper day this month, and we'll continue to provide these sessions to the parents throughout the rest of the year too. We've previously donated 10% of profits from one of our campaigns last year to Spread a Smile to support the incredible work they do across the UK.
Cost of living price reduction
We recently reduced our prices to help our customers continue to treat themselves to skincare throughout the cost of living crisis. Read more about how and why we did this for our customers here.
PERLoves Small Business gifts
We've given away over a hundred free gifts from other small businesses to our customers as part of our monthly 'PERLoves' series (so named because it's something we at PERL love!). We've given away:
Our Green Clay Mask Testers
When releasing our new French Green Clay Mask, we invited our loyal customers to be one of our testers and gave them a free mask once launched!
TikTok Lives and giveaways
We're always giving away freebies and gift cards on our TikTok Lives - join us Friday 17th February at 7:30pm for even more freebies for Random Act of Kindness Day
Small Business Coaching
I also share the highs and lows of running a business - always keeping it real for my fellow small business pals - plus I share advice and tips too over on @itsisobelperl.
If you're a fellow small business owner I'd love for you to come over and connect with me over there as I have lots of exciting stuff coming...